Qatar customers buy our pallet block nailing machine and multi-blade saws
Today, the Qatari customer purchased a set of
pallet block nailing machine
and multi-blade saws from us. We are a professional pallet machine manufacturer. At the same time, we produces various supporting machine related to pallets. Customers know us through our website, and then send people to our factory to check our machine, and very satisfied with the quality and working efficiency of our pallet machines.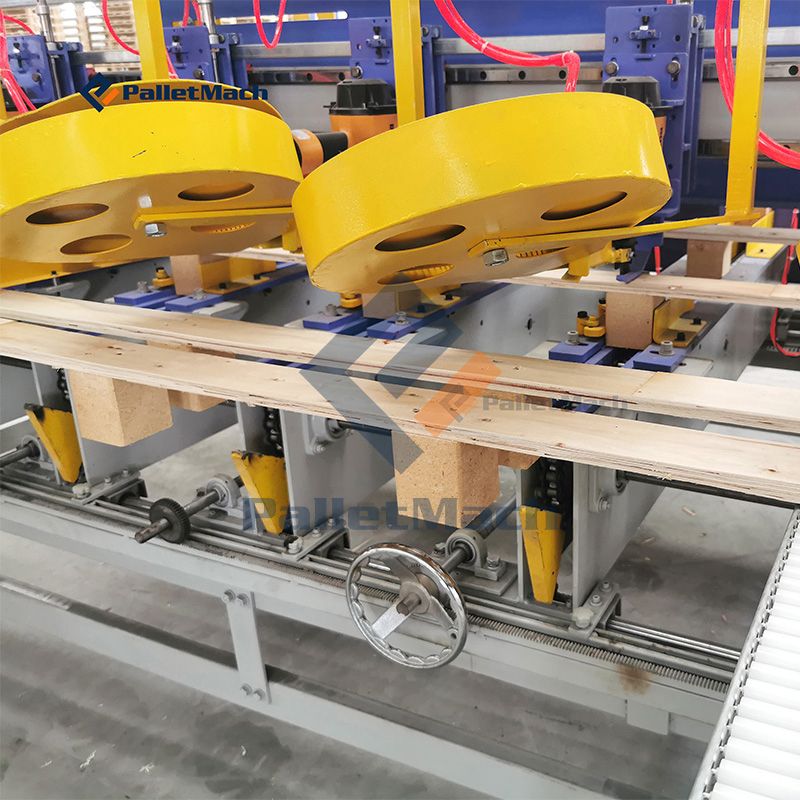 The customer is a pallet factory in Qatar, which mainly produces European pallets. Due to the expansion of production capacity, the customer added a set of
pallet feet nailing machine
and
multi-blade saws
. Our wooden pallet block nailing machine is mainly used to produce European wooden pallets, and it plays an important role in the European pallet production line. The wooden pallet block nailing machine mainly nails the planks and pallet block together. When the automatic pallet block connecting machine is running, put the cut wood and pallet legs together on the automatic pallet leg nailing machine, and the wooden pallet leg nailing machine can automatically connect the wooden board and the pallet block together. The European wooden pallets are more firm after being nailed by automatic wooden pallet legs, and the connection is very tight. Wooden pallet leg nailing machine is divided into three-legged pallet block nailing machine, four-legged pallet block nailing machine and five-legged pallet block connecting machine according to the number of pallet block connected by wooden boards. Customers can choose different models of machines according to their needs. The automatic pallet nailing machine is mainly for the European standard wooden pallet production line. The pallet feet nailing machine produced by our company can nail various European standard pallet blocks, solid wood pallet blocks, and shaving pallet blocks.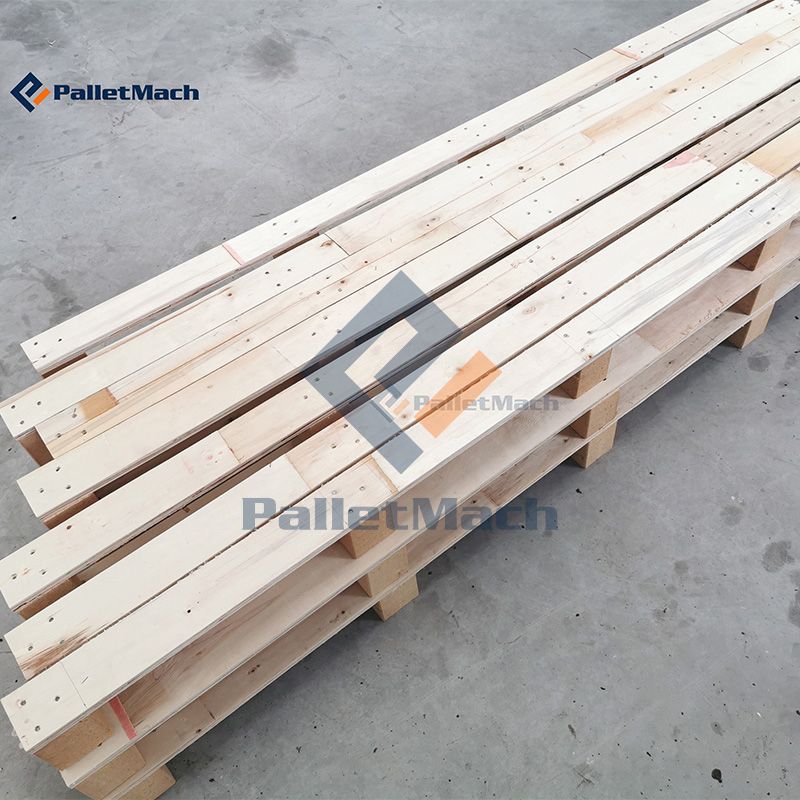 The pallet block needs to be cut to the same size before nailing the it. Multi-blade saws can cut wood with precision. Wooden block multi-blade saw is mainly used for cutting European-style pallet block. It can efficiently and accurately cut wood shaving pallet block, multi-layer plywood pallet block, and solid wood pallet block. Fully automatic loading and unloading maximizes efficiency and can be operated by one person. It greatly saves labor and improves the utilization rate of wooden squares.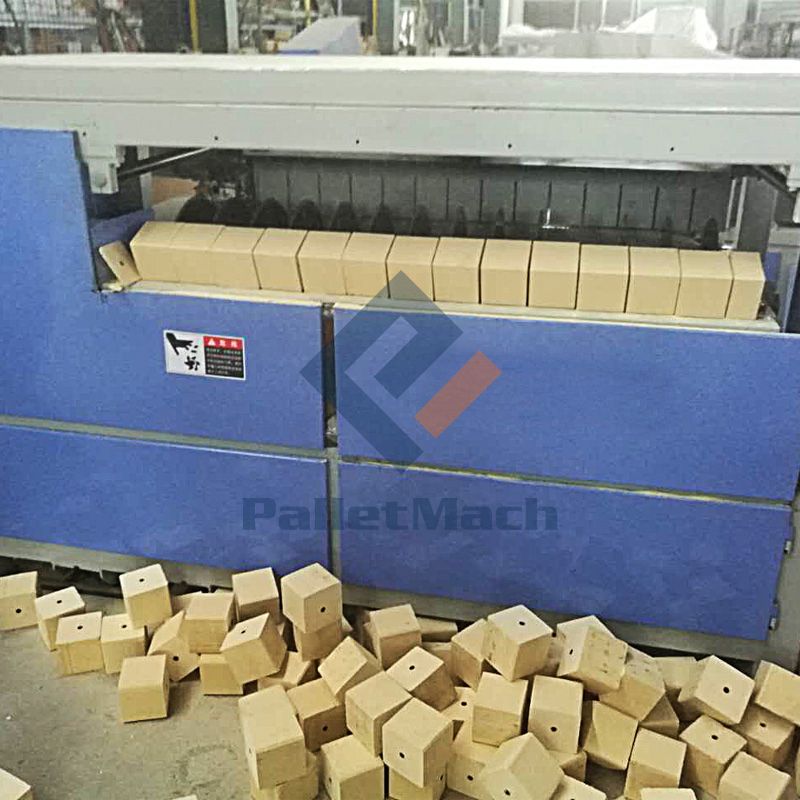 Get Support & Quotation