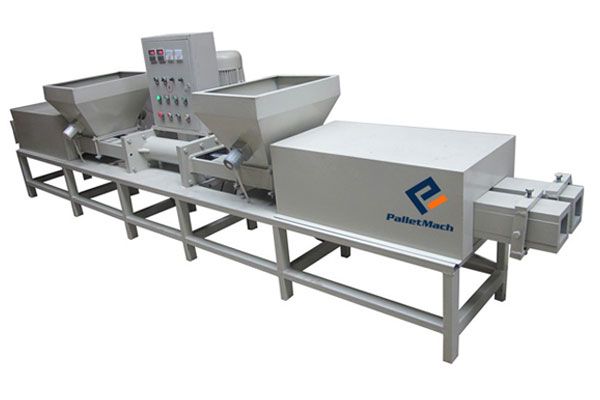 Double-Head Pallet Block Machine
1. Higher Capacity
2. Hot Sales Model
3. Block Size Customized
Introduction of double-head pallet block machine
Double-head wood block machine mainly uses sawdust and wood shavings or other scrap woods as raw materials.
Double-head wood pallet block machine is mixing with glue in the certain ratio, and extruding mouled pallet block by hot press heating pressure.
Pressed pallet block machine is the ideal equipment for recycling wood waste.
The final pressed pallet blocks are free fumigation, and free quarantine. Final pallet blocks are insect prevention, protection against termites and do not easy to burn.
The capacity of double-head pallet block machine is more than twice as high as the traditional single-head one.
Raw material
Sawdust and wood shavings
Technology process of pressed pallet block machine
Raw materials → crushing → drying → mixing with glue → hot pressing → long pallet blocks → cutting → final blocks
Final pressed pallet blocks: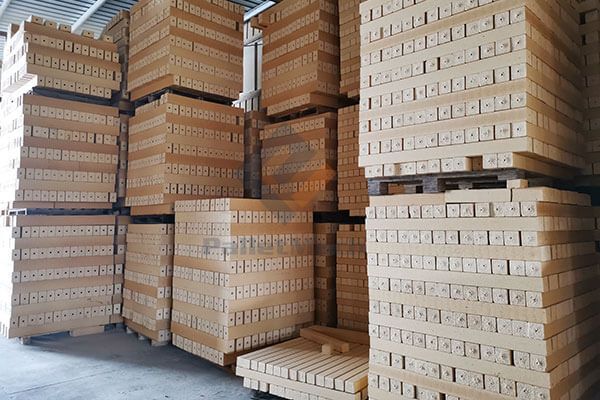 Free fumigation and free quarantine.
Uniform heating, thorough glue curing, high density, meeting the E1 grade.
Smooth and clean surface, and good waterproof performance.
Large load capacity, and easy to nail.
Technical parameters of double-head pallet block machine:
Double-Head Pallet Block Machine
Model
PMA-T4
Capacity (m3/24h)
2.9-10.8
Weight (kg)
1500
Power (kW)
23.5
Size (mm)
5000*700*1300
Density of final pallet block (kg/m3)
500-600
Block size: 75-145 in width, 75-145 in length. Customized by customer required.
Get Support & Quotation