Mexican Molded Core Plug Machine Case
On May 10, 2022, a customer discovered our company through our website and learned that we specialize in recycling renewable resources, particularly utilizing various recycled wood and plant fibers to manufacture molded pallets. The customer, who operates a wood processing business generating a significant amount of wood chips, was interested in utilizing these wood chips to produce molded core plugs. They reached out to inquire whether we could provide a plan for manufacturing wood core plugs from these wood chips.
Fortunately, our company had previously conducted successful tests, producing robust and durable core plugs using molding techniques with various wood chips and fibers. We promptly provided the customer with a tailored plan and proceeded to design a core plug production line to meet their needs.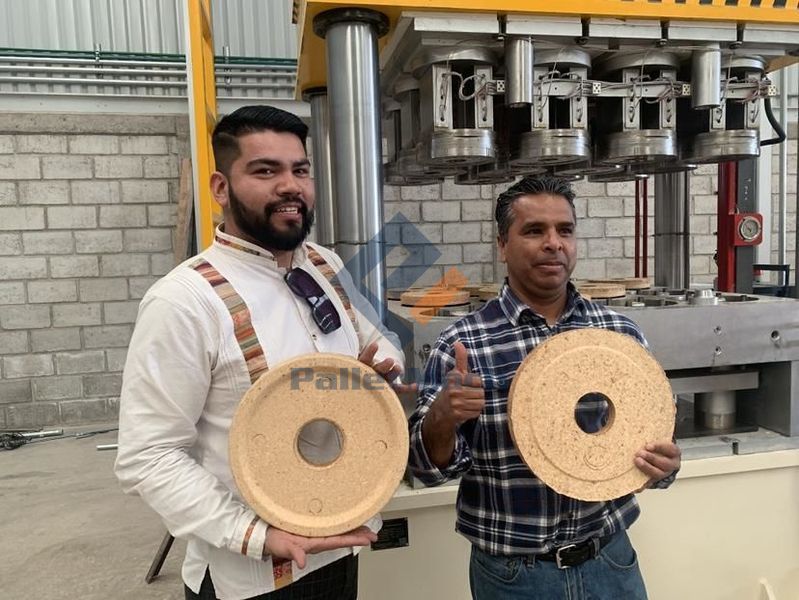 The primary application for these core plugs lies in the paper industry, where they play a crucial role in facilitating the packaging process by supporting rolled-up paper. Traditionally, core plugs were made from solid wood. However, due to the growing scarcity of wood resources, the cost of manufacturing solid wood core plugs had significantly increased. In response to this challenge, PalletMach Machinery Company developed an innovative core plug machine capable of processing waste wood and wood chips to produce molded wood core plugs. This new type of compressed plug is not only cost-effective but also highly sought after in the market.
The customer hails from Mexico and operates a renowned local paper enterprise. After discovering our company through our official website, they reached out to explore the possibility of producing multiple sizes of core plugs for their operations. Given the requirement for strong and durable core plugs to support the relatively moist newly produced paper, our sales team recommended our new molding plug machine. The customer provided us with the raw materials required for their wood core plug production, and after numerous tests conducted in our factory, we successfully manufactured high-quality wood plugs to meet their specifications.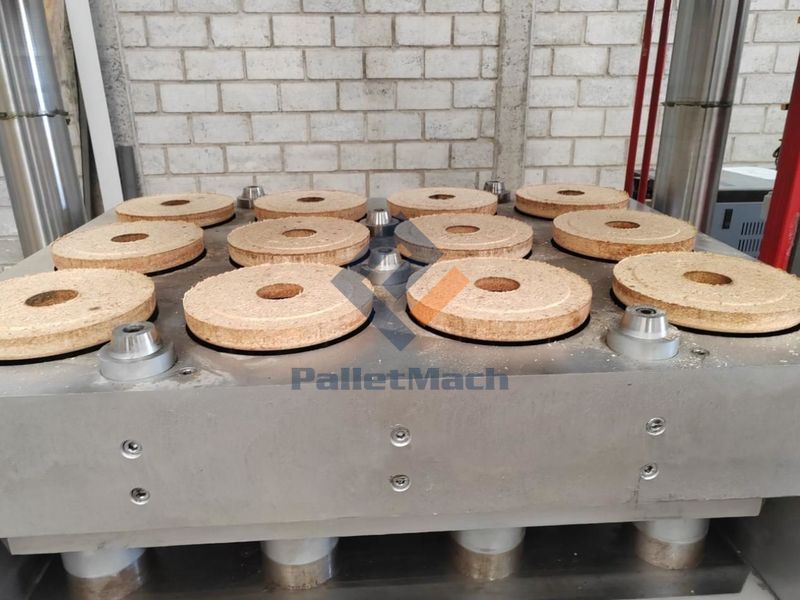 As a professional provider of renewable resource solutions, we specialize in manufacturing compressed pallets and molded core plugs from various waste wood sources. Our commitment to continuous improvement led us to adopt new MDI glue in the production process, enhancing the strength and durability of the core plugs significantly. If you have any similar needs or inquiries, please do not hesitate to get in touch with us. We look forward to assisting you with our expertise and innovative solutions.
Get Support & Quotation