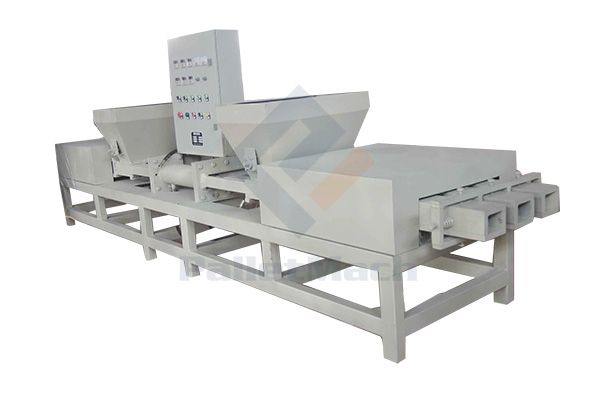 Three-Head Pallet Block Machine
1. Easy Operate
2. Large Capacity
3. High efficiency
Three-head pallet block machine is the upgrade generation of the traditional pallet block machine, which is designed to produce pallet blocks.
Characteristics of three-head pallet block machine:
Three-head wood block machine mainly uses sawdust and wood shavings or other scrap woods as raw materials.
It could recycle the wood waste efficiently.
Easy to operate. One person could handle 3 machines.
High efficiency. Triple heads improve production efficiency
Cross-section is completely vertical, reducing the previous cutting loss.
Setting the cutting length by entering the value, fully automatic, and suitable for the specifications of pallet block.
Saving the production cost and enhancing the process of automation.
The size of final pellet blocks can be adjustable.
One machine could make two different block sizes.
Raw material for three-head pallet block machine
Sawdust and wood shavings
Technology process
Raw materials → crushing → drying → mixing with glue → hot pressing → long pallet blocks → cutting → final blocks
Final pressed pallet blocks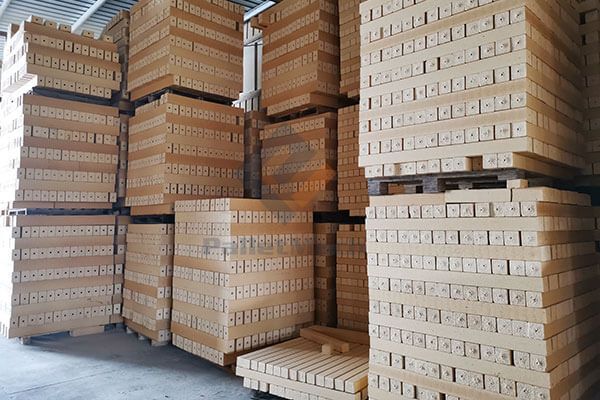 Free fumigation and free quarantine.
Uniform heating, high density, and meeting the E1 grade.
Smooth and clean surface, and good waterproof performance.
Customized sizes are available.
Technical parameters of three-head pallet block machine:
Three-Head Pallet Block Machine
Model
PMA-T6
Size (mm)
5000*900*1300
Capacity (m3/24 hours)
4.3-7.7
Power (kW)
28.5
Density (kg/m³)
500-600
Weight (kg)
2000
Length and width of block (mm)
75-100
Block size: 75-100 mm in width, 75-100 mm in length. Customized service is available.
Get Support & Quotation