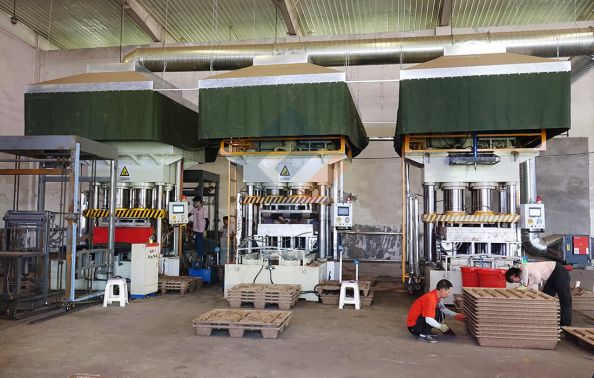 Wood Pallet Machine
As a Top-brand press machine manufacturer in China with 19 years' experience, Palletmach brings in unique stable structure to press pallet technology industry, which leads to the revolution of fully new automatic pallet production line. The presswood pallet can be used for packing also for stock storage in the Harsh environment, strong loading capacity, no nails, no steaming, ISPM 15, environmental protection, can be recycled.
Live Inquiry
SendEmail
Presswood Pallet Machine
Capacity: 2 pallets/ 3 minutes

Auto pallet nailing machine is designed to produce American standard pallets, European standard pallet, and customized pallets....

Capacity: 180 pieces/24hours

Sing mould wood pallet machine is the new type of pallet machine, which produces presswood pallet using wood wastes with high temperature and high pressure....

Capacity: 240 pieces/24hours

Double moulds wood pallet machine is the new type of wood pallet machine with two moulds in one machine, which is the self-developed product by PalletMach....