2023 PalletMach New Year Day Holiday Notice
New Year's Day is coming, I wish you all a happy New Year's Day! I wish you all good health and happiness in the new year.
According to the national holiday arrangement and combined with the actual situation of our company, our company will be on holiday for 2 days (one day off during the Spring Festival), and the New Year's Day holiday is from January 1, 2023 (Sunday) to January 2, 2023 (Monday). Notice hereby.
We will start working on Tuesday, January 3, 2023. If there's any inconvenience, please understand. If you need urgent answers, please feel free to contact us:
24-hour sales hotline: +86 13733182063
24-hour service hotline: Manager Cheng +86 19903885013 Manager Zhang +86 15343807869
If there is a new product update, we will release it on the official website in time. If you want to know more about our products, you can notice our website. You can also submit inquiries about our machines through the online inquiry form on our website.
In 2022, we have gone through a challenging year with everyone, and at the same time thank new and old customers and all partners and suppliers for your support. I hope that in the days of 2023, I can continue to win your trust, care and support. Because of your understanding, trust, and support and cooperation as always, PalletMach have created greater glories in 2022. In 2022, we have increased investment in research and development, make continuous innovations, and improve production processes. In-depth cooperation with Wanhua Chemical, we adopt a new generation of MDI glue to optimize the production process, which greatly improves the quality of molded pallet and pallet block, and greatly improves production efficiency. Our company has always been committed to the efficient recycling of resources, contributing to ecological protection, energy conservation and emission reduction.
2023 is destined to be an extraordinary year. We have overcome the difficulties together and passed the epidemic, ushering in a new year full of hope. We will continue to keep up with industry trends, increase research and development efforts, and recycle waste resources and pallets Contribute to the growth of the machinery industry chain. Here, PalletMach is looking for partners. If you have raw materials and machines you want to buy, please contact us!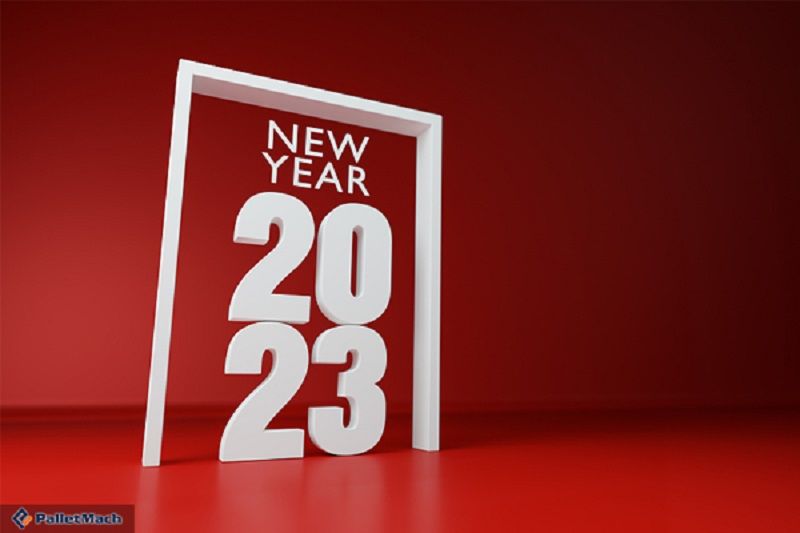 Get Support & Quotation