Christmas and New Year Day Big Discount
To celebrate Christmas and welcome the New Year, PalletMach will send you a big gift package. In 2022, with the strong support of new and old customers, the sales of PalletMach's machinery increased significantly.We have expanded our service outlets and opened new companies in many countries this year. At the same time, the investment in research and development has been increased, and the production process has been improved, so that the quality and production efficiency of various pallet machines have been greatly improved.
In order to reward new and old customers at the end of the year, customers who purchase any of our equipment will enjoy a discount of up to 2%.
The above discount amount is directly deducted from the total price.The promotion is real and effective, you can get the discount from 2022.12.24 -2022.12.31. The discount is available before 2023.1.14. Please use it during the event.The final interpretation right of this activity belongs to PalletMach.If you want to know more details, welcome to consult us in time!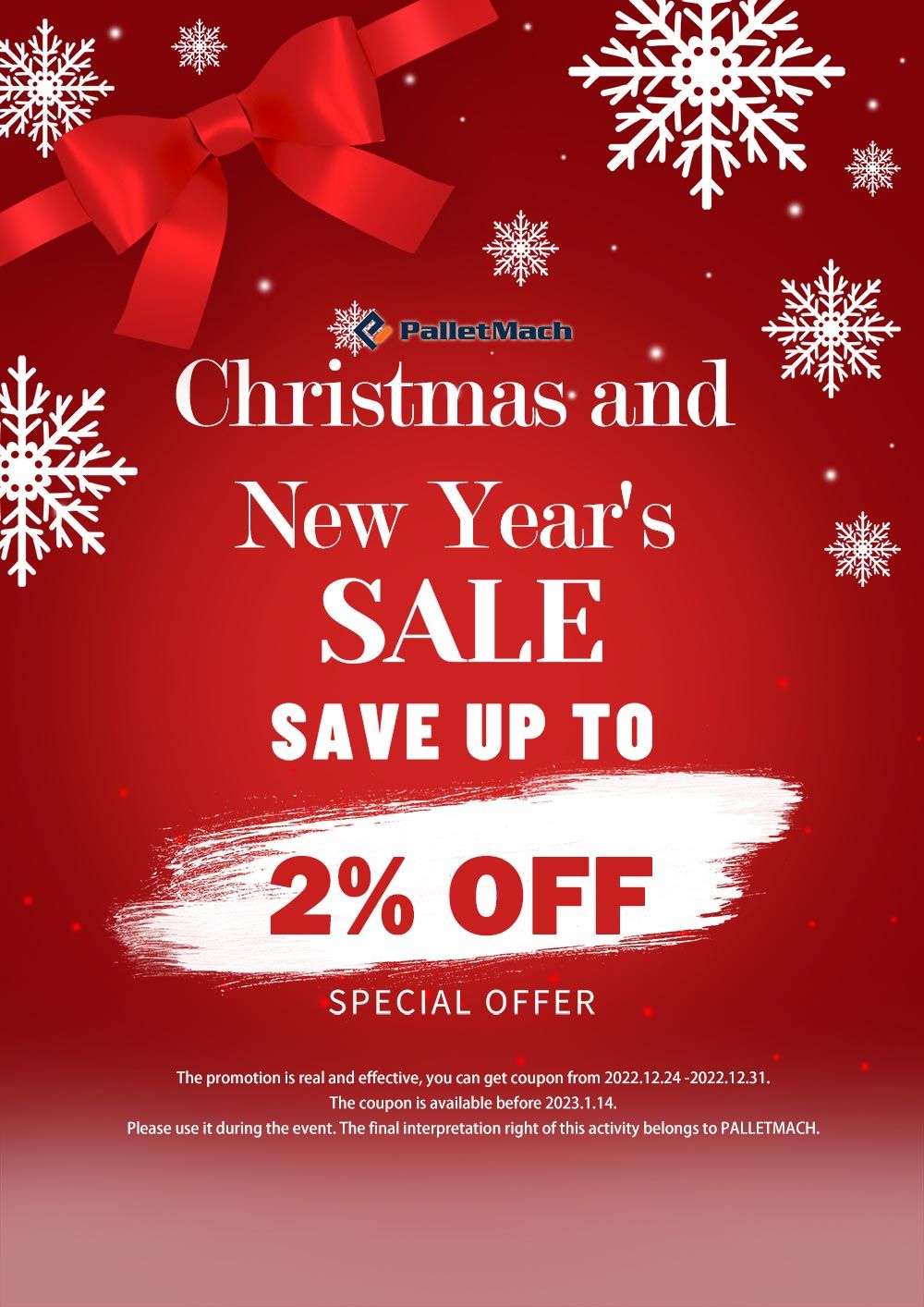 Get Support & Quotation