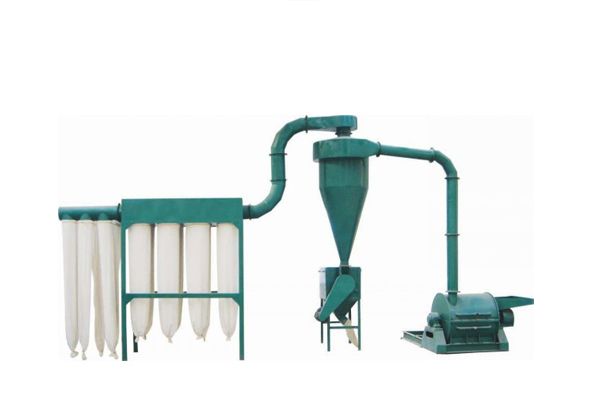 Wood powder machine is an innovation that integrates the crushing principles of a variety of traditional crushers. The traditional crusher with one crushing principle is successfully developed into a set of three through the bold ideas of our company personnel and the integration of various crushing principles at home and abroad. Wood powder machine is a kind of high-efficiency and energy-saving wood powder making machine.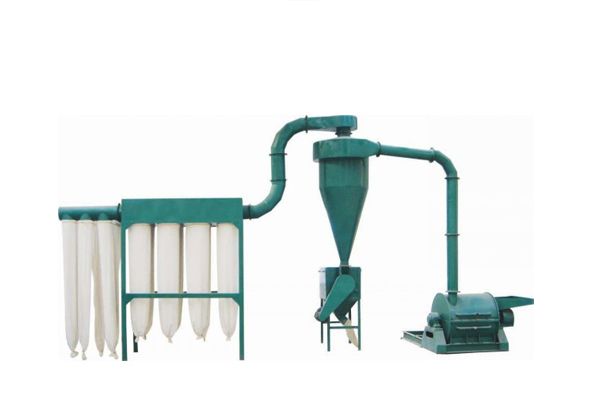 Wood powder machine is a new type of pulverizing equipment dedicated to special and difficult crushing of light materials, fiber materials, brittle materials, and tough materials. And wood powder machine is finely made and has high processing technology. Besides, wood powder machine adopts a double-layer body, in which tap water is injected to play a water-cooling role, a new type of material is installed to play the function of sound insulation and heat dissipation. Therefore, wood powder machine has the characteristics of low noise, no vibration and less dust in production.
Wood powder machine is beautiful in appearance, sturdy and durable, and has high output. Compared with the traditional wood powder machine, the efficiency is increased by more than 50%.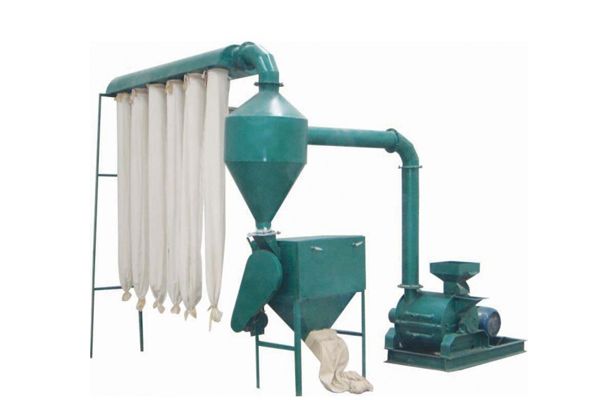 Main Advantages of Wood Powder Machine:
Wood powder machine is composed of alloy knives, all of which are produced by professional knives manufacturers. Wood powder machine is equipped with fineness analysis equipment, which can control the fineness of materials at will. Intact improvement of the shortcomings of low pass-through rate, wood powder machine feed inlet adopts self-priming feed, which can prevent the machine from being seriously damaged by metal blocks during use.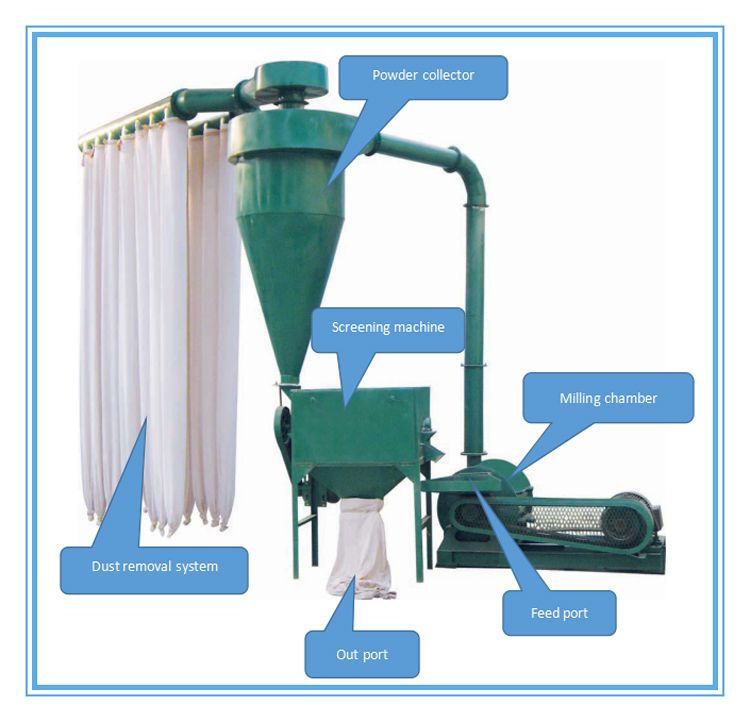 Technical Parameters of Wood Powder Machine
| | | | |
| --- | --- | --- | --- |
| Model | PMMF500 | PMMF800 | PMMF900 |
| Power (kW) | 11-18.5 | 22-30 | 45-55 |
| Speed (r/min) | 3600 | 3300 | 2900 |
| Quantity of blades (pieces) | 36 | 72 | 96 |
| Degree of fineness (mesh) | 10-500 | 10-500 | 10-500 |
| Size of feeding (mm) | <30-35 | <30-40 | <40-50 |
| Moisture content of materials | <6% | <6% | <6% |
| Weight (kg) | 1600 | 2600 | 3800 |
| Floor space (meter) | 4.6×1.8×3.5 | 7×2.5×4.3 | 7×2.8×4.3 |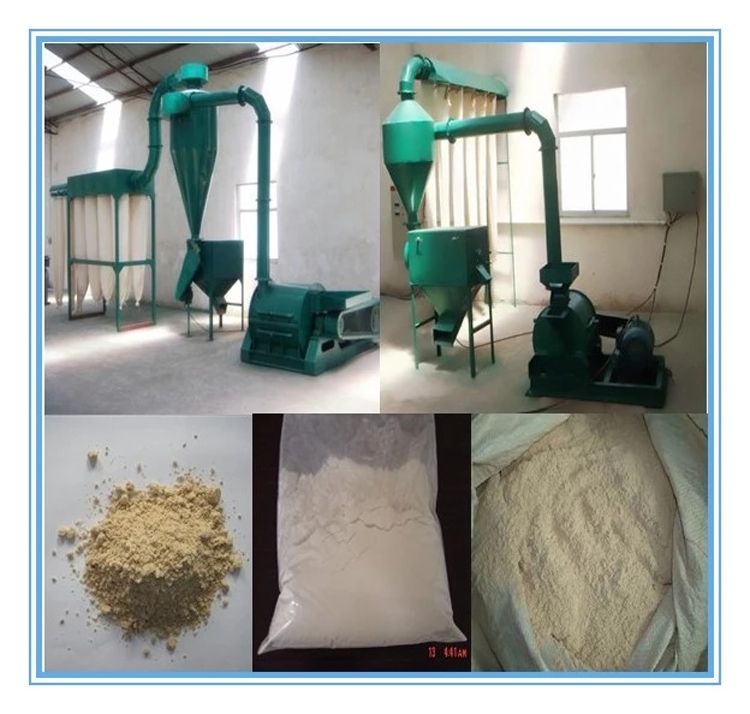 Get Support & Quotation