Tunisian wood pallet blocks machine delivery from China
Wood pallet blocks machine was delivered last week, which the Tunisian customer ordered. All the machines are six sets of wood pallet blocks machine, and corollary equipment such as wood chipper, wood crushing machine, wood drying machine, glue mixer. Besides, we also equip with conveying equipment, which save the labor cost.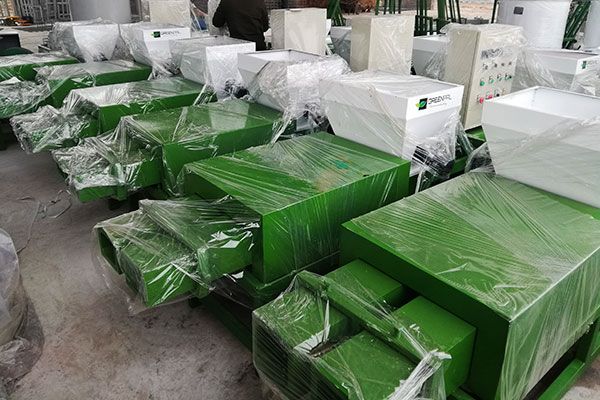 The Tunisian customer is the beginner in the wood working industry. And he started from buy industrial land and wood blocks machines. PalletMach provides them with detailed drawings preliminarily, production process guidance and the full set of equipment. Meanwhile, we also will provide the full set of installation services and perfect after-sales service. And we are ensuring the continuity of production. In addition, PalletMach will give the right proposal for production quality control timely. And we ensure that our Tunisian customer can produce more excellent and more competitive pallet blocks than their competitors'.
Tunisian customer visited our manufacturing base, the processing workshops and the products show center in 2016. And we fully showed the production processes, technology and machines of molded pallet and sawdust blocks to them. At the same time, we also continuously proposed for the production of high quality according to our experience. Hence, we have won the customers' trust and satisfaction. Finally, the Tunisian customer decided to cooperate with us.
We will send our technical staffs to the working site for the installation in February or March. And we will show more pictures and the details of the installation.
On the delivery site, the delivery workers stick to their posts and finished every delivery procedure orderly and carefully. All the containers will be delivered to Qingdao port and then shipped to Tunisia.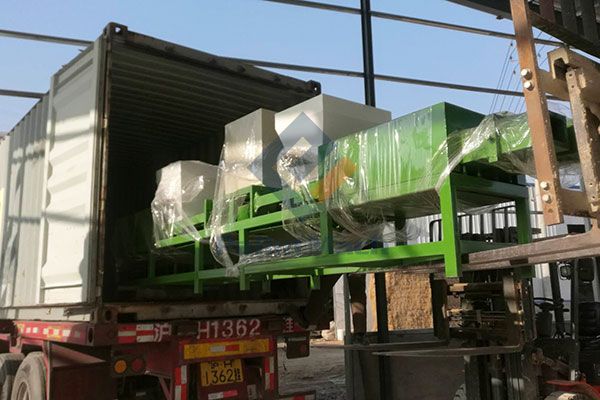 Our pallet blocks making machines adopt reasonable structure and have the distinguishing features. They are advanced technology, strong specificity, low energy consumption, high output, automatic and continuous production, and so on.
PalletMach has been specializing in pallet block processing project design, manufacture and research for about 20 years. And we have our own professional technicians team and installation team. What's more, we can help you realize the one-stop purchasing service from design, manufacture to installation.
Our wood blocks machines have been exported to India, Iran, the Philippine, Mexico, Peru and so on. So it is becoming more and more popular in the world market for its high quality and low investment.
The Tunisian customer is also planning to produce molded wood pallet, but only buy hot press pallet machine.
The following are the pictures of shipments
If you want to get more information, please contact us.
Shanghai Pallet Machinery Co., Ltd
Contact: 0086 18521590671
Web: https://www.palletmach.com/
Email: [email protected]
Get Support & Quotation