Tunisian Automatic Pallet Block Production Line is Running Well
Automatic pallet block production line is running well in Tunisia. And the whole pressed pallet block production line is very successful. Besides, it becomes the first good supplier of high-quality pressed pallet block for North African and European customers.
All the pallet block equipment is running smoothly
All the machines are six sets of pallet block press machine, and corollary equipment such as wood chipper, wood crusher, wood dryer, glue mixer and automatic pallet block cutting machine. The Tunisian customer is the beginner in the wood working industry. And he started from buy industrial land and pressed pallet block machines. PalletMach provides them with detailed drawings preliminarily, production process guidance and the full sets of equipment. Meanwhile, we also provide the full set of installation services and perfect after-sales service. In addition, PalletMach ensures that our Tunisian customers produce more excellent and more competitive pallet blocks than their competitors'.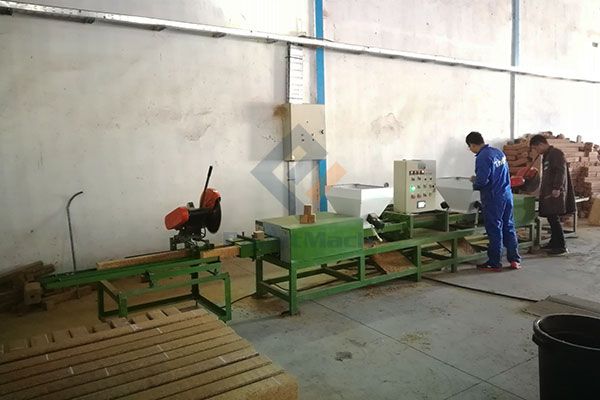 Customer is very satisfied with the pallet block production line
Our sales manager and technological person went to Tunisia to give the on-site guidance of machine installation in April, 2018. Pressed pallet block machines installation process was very smooth. Hence, Tunisian customer is very satisfied with the whole automatic pressed pallet block production line. At the same time, pressed pallet block production line is running very well. What's more, he also reordered the new moulds of 75*75 mm. And we will ship the new moulds to Tunisia in the late of November this year. At that time, we will also install the new moulds, and check and maintain all the machines for our customers.
Tunisian automatic pallet block production line can provide high-quality pressed pallet blocks for Tunisia and European regions. If you want to buy pressed pallet blocks, you can contact us to get the information of our customers. And we will try our best to help you provide pressed pallet block manufacturers and pallet block machines. At same time, we also have the comprehensive extended warranty policy, to ensure long-term and risk-free operation of all machines.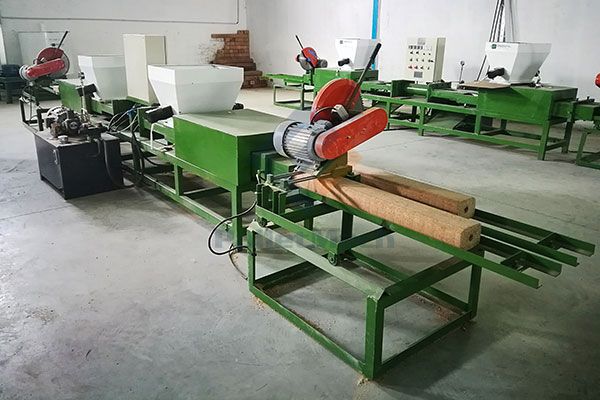 Pressed pallet block is better than the traditional block
Pressed pallet blocks are the essential parts for wooden pallets. And the pressed pallet block is better than the traditional block. The traditional block is made of log or timber, so the price is very high. Moreover, the timbers' price is up recently, so the price of block is rising also along with them. However, pressed pallet block is made of wood waste. It not only solve the problem of wood waste disposal, but also gain more additional profit.
The raw materials of wood pallet block are abundant. Hence, they can reduce the production cost, and also get the return in the short time. In addition, the final pressed pallet block is superior in performance.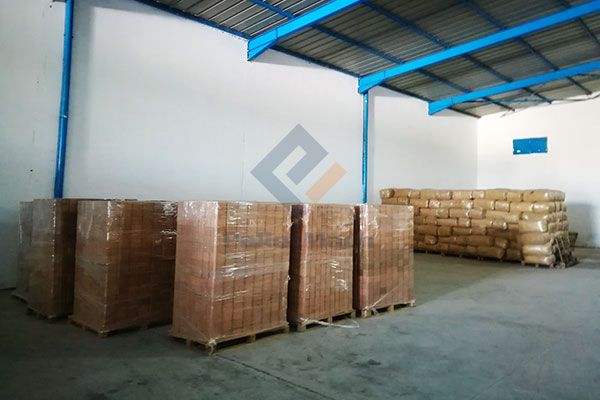 Final pressed pallet block features:
1. Free fumigation and free quarantine.
2. More resilient to nails. Average resistance to extraction force = 6.5 kN.
3. Meeting the E1 grade.
4. Customized sizes are available.
PalletMach, as the famous pallet machine manufacturer, is devoting ourselves to improving pressed pallet block machine. Besides, PalletMach provides the installation service of automatic wood block production line, along with commissioning. Oversea installation is available for every client abroad. And we had installed a number of pressed pallet block production line in many countries, such as Spain, Greece, Turkey, Tunisia, Romania, Ukraine, Mexico, Argentina, Peru, South Africa, Philippines, India, and Indonesia. What's more, we serve clients sincerely and also are looking forward to your visits.
Get Support & Quotation