Romanian Automatic Pallet Block Production Line Succeeded
Automatic pallet block production line is running well in Romania. And the whole pressed pallet block production line is very successful. Besides, it becomes the good supplier of high-quality pressed pallet block for European customers.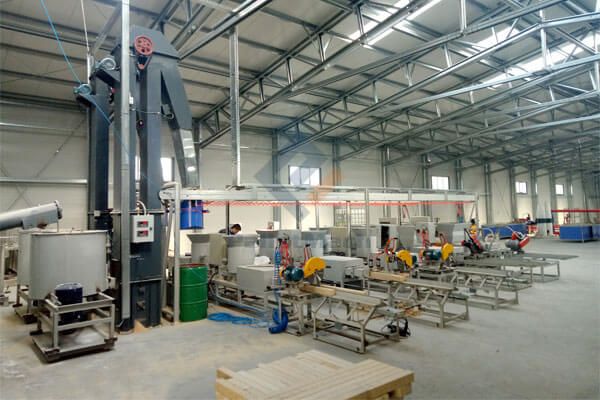 All the machines are two sets of three-head pallet block press machine and three sets of double-head pallet block machine, and corollary equipment such as high-efficient pallet crushing machine, wood drying machine, glue mixer and automatic pallet block cutting machine. Additionally, we also offer the UF glue and pallet nails to our Romanian customers. Our pallet crushing machine can break waste pallet with magnetic device to remove the nails. And it is with high efficiency and safe-protection, which can avoid injury accident.
PalletMach provides them with detailed drawings preliminarily, production process guidance and the full sets of equipment. Meanwhile, we also provide the full set of installation services and perfect after-sales service. In addition, PalletMach ensures that our Romanian customers produce more excellent and more competitive pallet blocks than others'.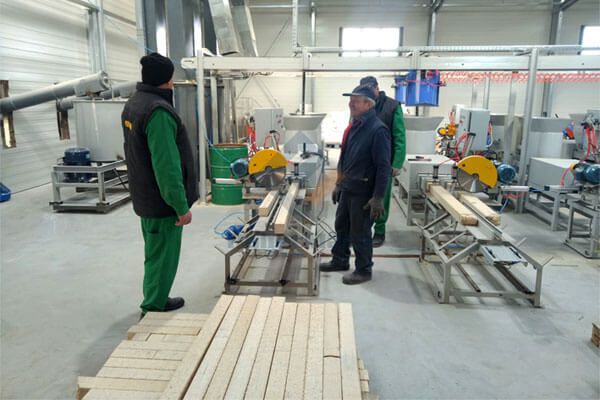 Our sales manager and technological person went to Romania to give the on-site guidance of machine installation in February and March, 2019. Pressed pallet block machines installation process was very smooth. Hence, Romanian customer is very satisfied with the whole automatic pallet block production line. At the same time, pressed pallet block production line is running very well.
Romanian automatic pallet block production line can provide high-quality pressed pallet blocks for Romania and European regions. And we and our customers visited our manufacturing plants and customer production sites of wood pallet blocks machine in 2017. What's more, they greatly appreciated our continuous improvement of the latest technology to produce higher quality and high-tech equipment. Besides, we also take customer feedback seriously. And then we optimize hot press blocks machine according to these feedback.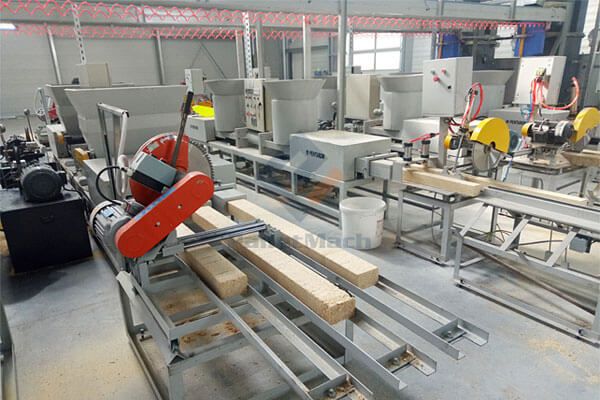 Pressed pallet blocks are the essential parts for wooden block pallets. And the pressed pallet block is better than the traditional block. The traditional block is made of log or timber, so the price is very high. Moreover, the logs' price is up recently, so the price of block is rising also along with them. However, pressed pallet block is made of wood waste.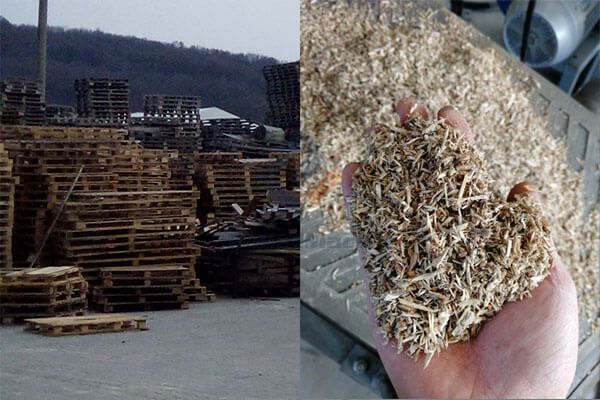 The raw materials of wood pallet block are abundant. Hence, they can reduce the production cost, and also get the return in the short time. In addition, the final pressed pallet block is superior in performance. And Romanian customers crushed broken wooden pallets into wood chips as the raw materials. So they not only dispose the problem of broken wooden pallets, but also gain pressed pallet block to earn money.
Final pressed pallet block features:
Free fumigation and free quarantine.
More resilient to nails. Average resistance to extraction force = 6.5 kN.
Meeting the E1 grade.
Customized sizes are available.
PalletMach, as the leading pallet machine manufacturer, is devoting ourselves to improving pressed pallet block machine. Besides, PalletMach provides the installation service of automatic wood block production line, along with commissioning. Oversea installation is available for every client abroad. And we had installed a number of pressed pallet block production line in many countries, such as Spain, Greece, Turkey, Tunisia, Romania, Ukraine, Mexico, Argentina, Peru, South Africa, Philippines, and India, and so on. What's more, we serve clients sincerely and also are looking forward to your visits.
If you want to know more, please contact us sales@palletmach.com.
Get Support & Quotation