UK Clients Visited Presswood Pallet Machine on 16th Jan
UK's clients visited PalletMach presswood pallet machine on 16th January, 2019. And they had a nice visit and a good day.
Manufacturer of sanitary and bathroom discuss with us
The company of UK's clients is the manufacturer of sanitary and bathroom equipment in UK. And they want to produce their own presswood pallets. But they need the different pressed wood pallets. So we still discuss the type of the moulds in the pressed wood pallet machine. And we are try our best to modify the moulds according to the customer's requirements.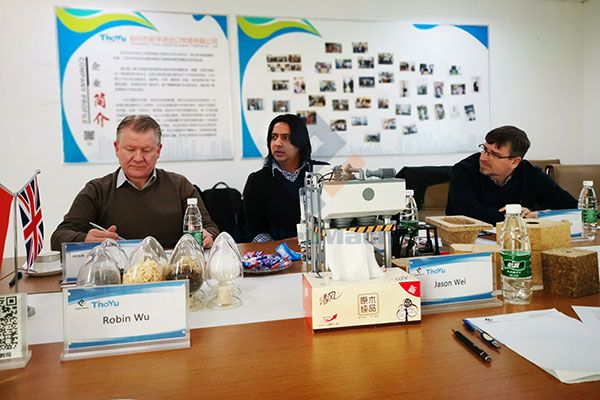 Visit presswood pallet plant with customer
First, we explained the whole process of presswood pallet production line. And we also discussed the production requirements of our UK's customers in the office. And then, we took a look of our presswood pallet plant in the afternoon. And we showed how to operate presswood pallet machine and the whole presswood pallet production line. The UK's customers are satisfied with the performance of presswood pallet machine. Besides, they also spoke highly of the working conditions, and the equipment construction. Meanwhile, we also introduced compressed wood pallet production line to our UK's clients in detail.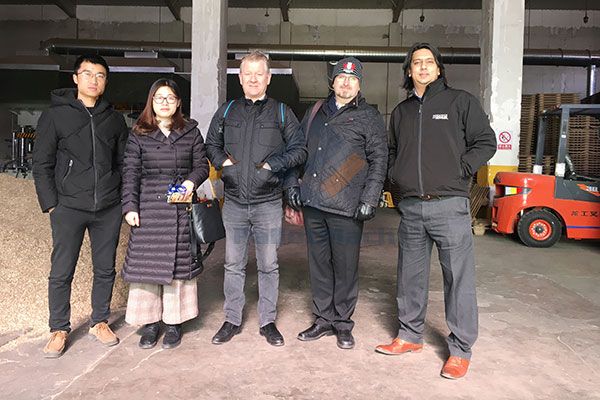 Currently we are still discussing with the customer on the mould type of presswood pallet machine. And the project of pressed wood pallet production is in progress.
PalletMach is the leading presswood pallet machine manufacturer in China. And our clients are from Italy, France, Finland, Poland, Russia, Ukraine, Romania, Tunisia, South Africa, Mexico, Brazil, and so on.
Welcome to your visits and cooperation.
If you have any question, please contact us via email sales@palletmach.com.
Get Support & Quotation