The installation engineer returned home from Malaysia
On January 5, 2023, our installation engineer successfully returned to the company after completing the quarantine in the hotel, which marked the successful completion of the 8-month overseas installation plan of the PalletMach after-sales service team in 2022.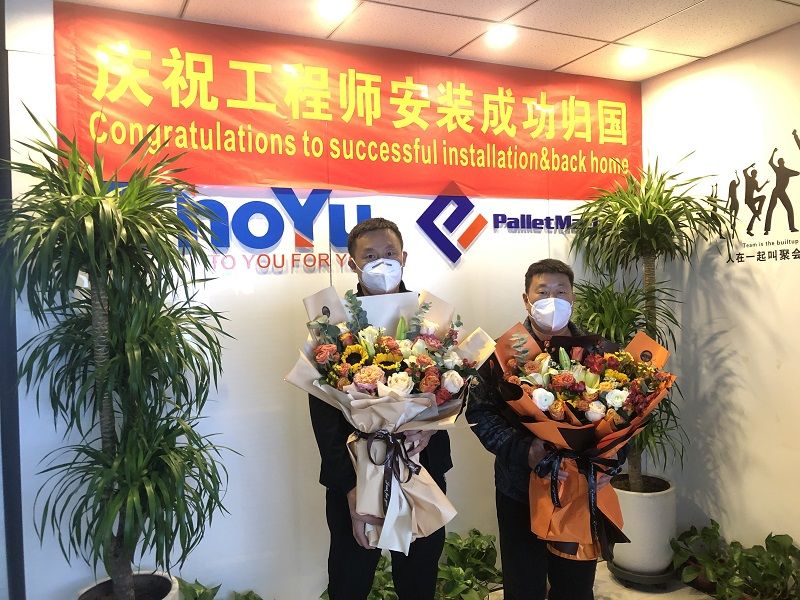 After being busy at the customer's production site for a whole year, the engineer flew back to China from Malaysia on New Year's Day. In March, our engineers overcame various difficulties of epidemic control and went abroad to install and debug machines for customers. At that time, most export companies suspended the service of dispatching engineers for installation and technical guidance. Only manuals and online guidance services are provided. Since the installation of mechanical equipment is very complicated, this online guidance method cannot fully meet the needs of customers. Installation usually requires professional technical knowledge, which requires installation engineers with a lot of experience to complete. At the same time, going abroad requires various procedures and inspections. And it is very difficult to order air tickets to go abroad. These are very big tests for our engineers. Compared with before, our company has to spend a lot of money and time.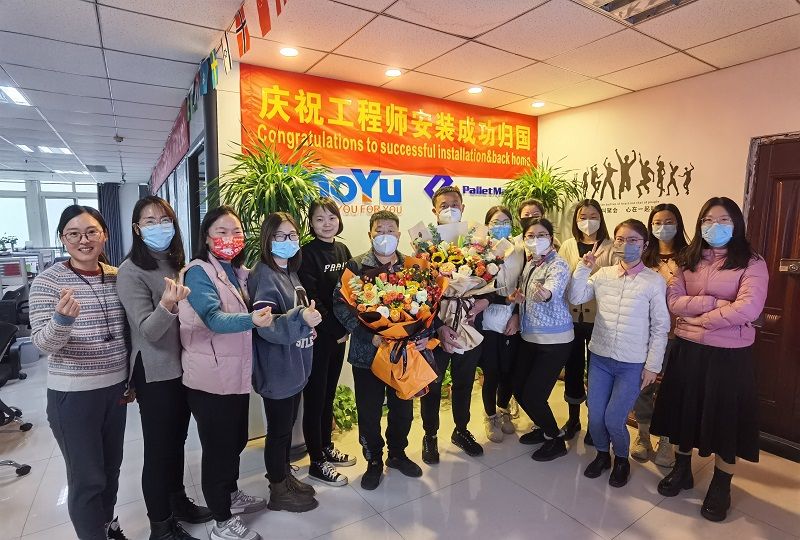 But the needs of customers are always our first consideration. PalletMach Machinery has consistently adhered to the principle of customer first for ten years. The needs of customers are the direction of our efforts. It is our requirement to make every effort to provide customers with high-quality services. Continuous innovation to provide first-class solutions to customers around the world. It is precisely because of this that we have accumulated a large number of long-term cooperative customers all over the world.
Our company has many customers in Malaysia who need installation services, and the time is tight, so the engineers immediately put into work as soon as they arrived at the local area, and worked day and night to complete the work. This installation includes pallet nailing machines, molded pallet production equipment, and wooden pallet production lines. Our company's pallet equipment sells well both at home and abroad. It runs well in production practice, and it is also very successful in the market and has achieved very large economic benefits.
Get Support & Quotation