UAE wood pallet production line successfully installed
After two consecutive weeks of hard work by our engineers, the UAE
wooden pallet production line
was successfully installed and the customer was very satisfied. Before the installation, the customer was worried, because the quality of the pallet equipment purchased from other companies was unstable, and there were frequent problems during work, resulting in the final machine being idle. During the installation process, customers have always been concerned about not being able to meet the needs of the work, but after our engineers completed the task excellently, the customer gave us a very high evaluation of our equipment and installation.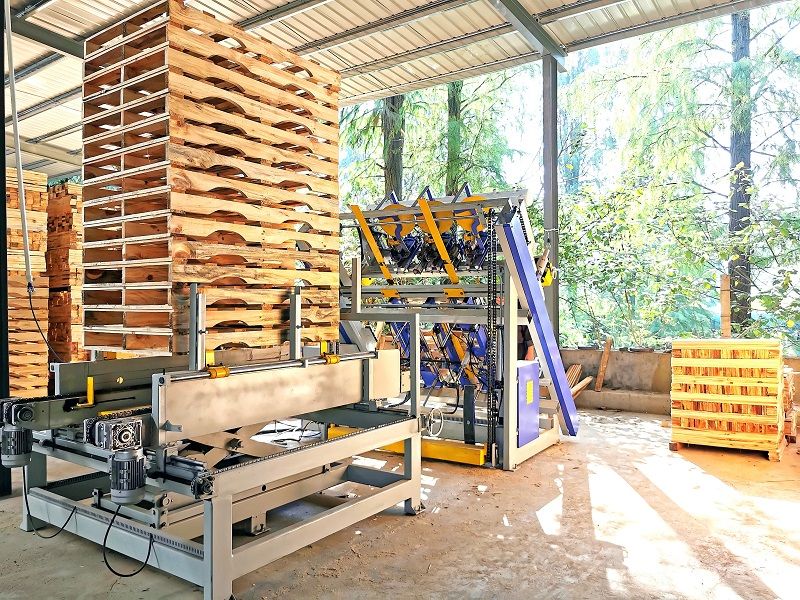 The quality of our equipment is very good, the engineers are very professional, the quality of the pallets produced is very good, and the customers are very satisfied with our equipment and services! Customers highly appreciate the work of our engineers, which fosters long-term relationships with customers. During the installation process, the engineer encountered some equipment problems and provided the customer with a perfect solution. The customer information fed back by engineers has deepened our understanding of customers, helped us improve equipment technically, made our equipment more perfect, and improved customer satisfaction.
During the installation process, the engineer helped the customer to increase the production output of wooden pallets and reduce a lot of labor costs.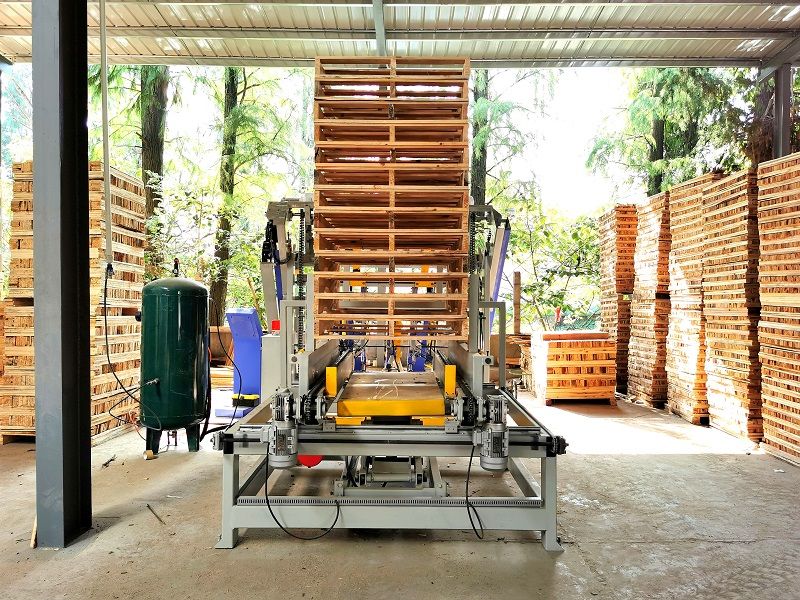 Our motor adopts Siemens servo motor, the nailing position is accurate during use, and the error is very small. The
CP7 pallet production line
can meet the production demand with 3-4 people. During production, the customer's plate is relatively thick, so the stroke of the cylinder is designed to be larger, and the length of the nail is reduced at the same time, so that the size of the nail matches the thickness of the plate, and the problem of bent nails during nailing is solved. Our nailing A sensor is added to the nail gun on the machine, and when the nail is missing, there is an alarm to remind the worker to change the nail and stop the operation of the equipment.
Don't worry if you meet problems during the production process, our engineers have strong professional skills and can find solutions very well. We discover, solve and improve problems through actual combat, so that our equipment is better and the company is stronger.
Get Support & Quotation