PalletMach and Mexico LoadLuxe Company Renewed Cooperation on Compressed Pallet Machine
PalletMach has successfully struck a significant repurchase collaboration with Mexico's sawmill and packaging manufacturer, LoadLuxe. Following a series of in-depth technical discussions and product comparisons, the Mexican client sealed a deal with PalletMach Machinery, integrating advanced
compression pallet machine
into their factory.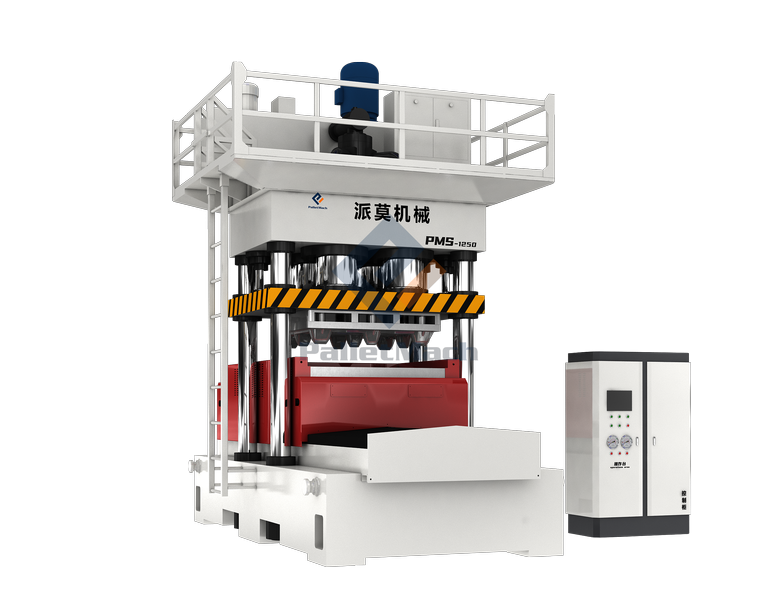 On this occasion, PalletMach Machinery provided LoadLuxe with one dual-station
compressed pallet machine
and one mold temperature machine. This equipment set is specially designed for producing pallets measuring 48x40 inches (1219.2x1016mm). In actual production, PalletMach Machinery's presswood pallet machine has assisted clients in enhancing their production efficiency, slashing production costs, and guaranteeing product quality and stability. Adopting PalletMach's technology, LoadLuxe has adeptly streamlined its production process, meeting the increasingly growing market demand. This deal marks LoadLuxe's renewed recognition of PalletMach Machinery's high-quality equipment and services following their previous collaboration.
Throughout the negotiations, PalletMach's sales and technical teams demonstrated a high degree of professionalism and flexibility. As a returning customer who exhibited immense support and trust, we granted them a discount of $3,000, which was greatly appreciated. Additionally, on a technical level, PalletMach Machinery offered professional guidance and suggestions, helping LoadLuxe tackle real-world production challenges.
The compression pallet machinery from PalletMach Machinery is recognized for its efficiency, stability, and durability in actual production. It meets clients' manufacturing demands in high-load environments, reduces production costs, and enhances efficiency. This has been the primary reason LoadLuxe chose PalletMach Machinery again.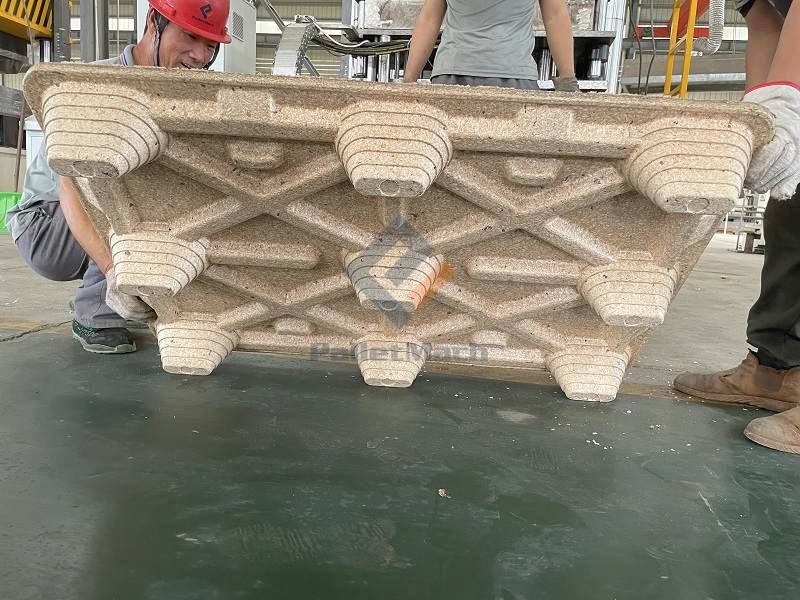 Speaking about PalletMach Machinery's services and products, LoadLuxe's primary contact and engineer, Louers, commented, "PalletMach Machinery not only delivers high-quality products but also offers excellent service. Throughout the purchase process, they exhibited immense professionalism and genuine concern for the client. We're extremely satisfied with this collaboration and look forward to more future opportunities with PalletMach Machinery."
PalletMach Machinery not only strives for excellence in product development but also showcases top-tier professionalism in pre-sale, mid-sale, and post-sale services. Addressing actual challenges clients face in the production process, PalletMach Machinery can always provide prompt and effective solutions, ensuring the client's production lines run consistently.
Such outstanding performance and services have earned PalletMach Machinery universal acclaim from clients globally. The
compression pallet machine
has been extensively utilized across Asia, Europe, America, and several other regions, bolstering local manufacturing sectors. PalletMach Machinery expressed gratitude for the trust and support from numerous global clients. Looking ahead, PalletMach Machinery will continue its diligent research and development, delivering even higher-quality products and services.
Get Support & Quotation