From Coconut Waste to Pallet Production in Mexico
A recent collaboration saw a compressed pallet machine making its way from our factory in China to a new home in Mexico, facilitating the launch of a new c
ompressed wooden pallet processing
business.
The initiation of this promising venture began when a prospective customer in Mexico viewed our company's YouTube presentation on the compressed wood pallet production line. Recognizing the abundant local supply of coconut shells and fibers — the raw materials vital for pallet production — they saw a sustainable business opportunity. The insight led to an inquiry and subsequent discussions via WhatsApp, laying the foundation for a fruitful partnership.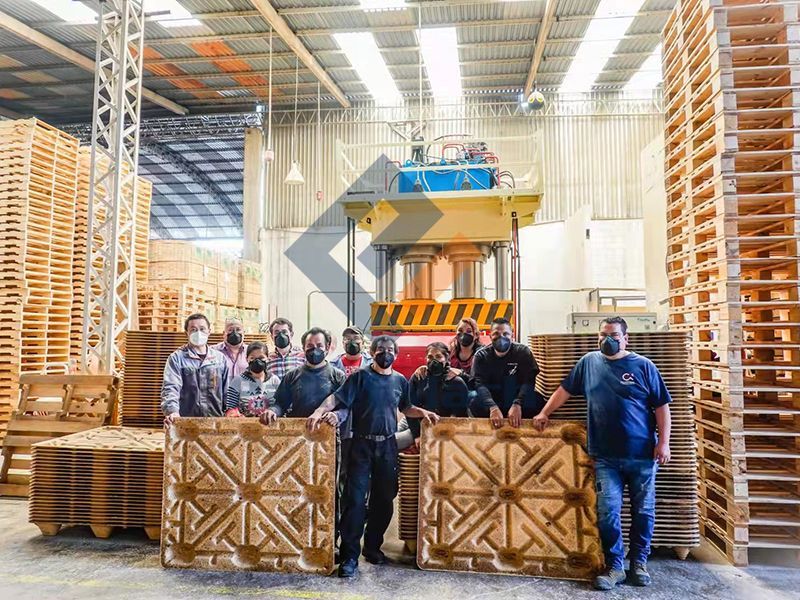 In a bid to foster a transparent relationship and provide an in-depth understanding of our offering, we extended an invitation to the customer to visit our factory in China. Prioritizing their comfort, we facilitated their stay with pre-booked accommodations and arranged airport pickups and courtesies that were well-received by the customer.
During the factory tour, our team diligently demonstrated the machine's capabilities, showcasing its potential to turn coconut shells and fibers into a viable business. We fostered an open dialogue, encouraging the customer to raise queries and engaging in comprehensive discussions to address their questions diligently.
Further enriching the experience, we arranged a tour of a functioning wooden pallet processing unit. This allowed our Mexican guests not only to visualize the operations of a live production line but also to grasp the practical nuances and potential of the pallet industry, equipping them with a realistic perspective on the business operations.
Taking a considered approach, the customer took time to reflect upon the insights gathered during their visit. This reflection bore fruit two weeks later, affirming their confidence in our machinery and service, as they expressed their decision to purchase a complete set of coconut pallet machines.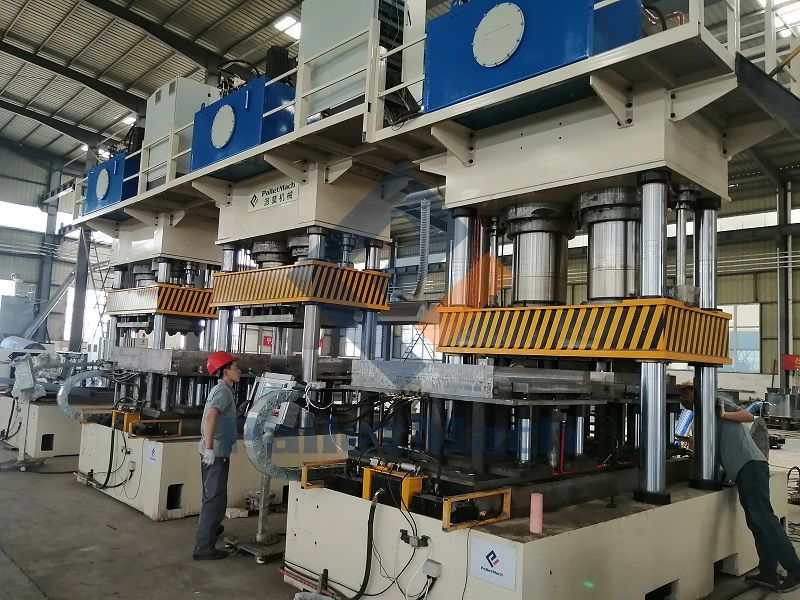 This marks the start of a venture rooted in sustainability and innovation, with the recycling of locally sourced coconut shells and fibers at its core. This collaboration not only underscores the potential of the compressed pallet industry but also showcases our dedication to nurturing business relationships through transparency, education, and quality service.
We anticipate this to be the beginning of a fruitful and sustainable partnership, setting a precedent for leveraging local resources to foster business growth while promoting environmental sustainability.
Get Support & Quotation