Mexican customer purchases palletmach compressed pallet production line
Mexican farm customers have recently purchased a
compressed pallet production line
from PalletMach, a leading provider of pallet machinery. The customer, a farm in Mexico, was seeking a solution to deal with the large amount of straw that is produced after the harvest season. The customer approached PalletMach through the company's official website, and after discussing their needs with the company's engineers, they decided to purchase a fully automatic compressed pallet production line.
The production line includes a crushing machine, a drum drying machine, glue mixers, and compressed pallet machines, all of which are designed to make the production process more efficient and produce high-quality compressed pallets. PalletMach's engineers worked closely with the customer to design a solution that would meet their specific needs and ensure that the production line would be easy to operate and maintain.
The compressed pallets produced by the customer are mainly sold in the local market, and they are in high demand due to their durability and environmental friendliness. The customer is committed to using renewable materials to produce their products, and the compressed pallets made from straw are an excellent example of their commitment to sustainability. The production line is automated, which means that it can operate continuously without the need for manual intervention. This not only saves time and labor costs, but also ensures that the production process is consistent and reliable.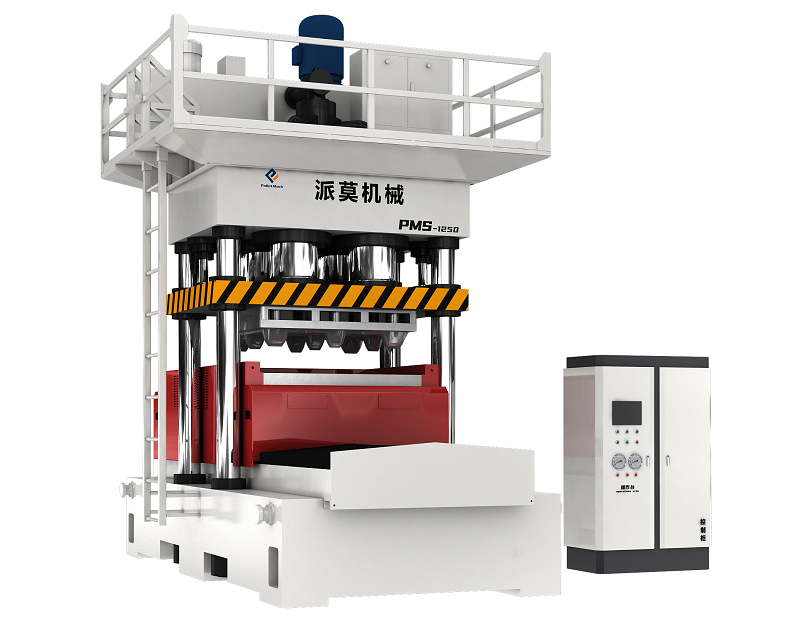 The Mexican farm customers were very satisfied with the level of service provided by PalletMach. They praised the company's engineers for their expertise and professionalism, as well as their willingness to work closely with the customer to design a customized solution. They also expressed their gratitude for the excellent customer support provided by PalletMach throughout the entire process, from the initial consultation to the installation of the production line.
The purchase of the automatic compressed pallet production line from PalletMach is expected to have a significant impact on the Mexican farm's business operations. The customer is confident that the new production line will help them to meet the growing demand for their products, while also reducing costs and increasing efficiency.
In conclusion, the purchase of the automatic compressed pallet production line from PalletMach by the Mexican farm is an excellent example of how innovative solutions can help businesses to achieve their goals. The customer's commitment to sustainability and the use of renewable materials is commendable, and PalletMach's commitment to providing customized solutions and excellent customer service is a testament to their expertise in the pallet machinery industry.
Get Support & Quotation