PalletMach salesman will visit customers in Philippines and Malaysia
In order to do a good job in after-sales work, and at the same time in order to develop new customers, do a good job in local market promotion and publicize our pallet machines. The salesman of PalletMach Company is going to fly from China to the Philippines and Malaysia to visit customers. PalletMach mainly manufactures various pallet machine, including plastic pallet machine, compressed pallet machine, and pallet block machine, which are widely sold all over the world. The salesman first visit the Philippines and then go to Malaysia to visit local old customers, solve the problems encountered by customers in the process of using the machine, and at the same time provide training for the customer's employees, and inspect the local pallet machinery market to find new customers.
During the visit, the salesman will meetings with old customers, listen to their feedback and concerns, and provided solutions to their problems. The salesman also provid training to the customer's employees to ensure that they could use the machine effectively , reduce costs, and enhance their competitiveness in the market.
The salesman also will visit local pallet machinery stores and factories to gain a better understanding of the local market and find new customers. By understanding the local market demand, PalletMach can tailor their products to meet the specific needs of customers and enhance their competitive advantage in the market.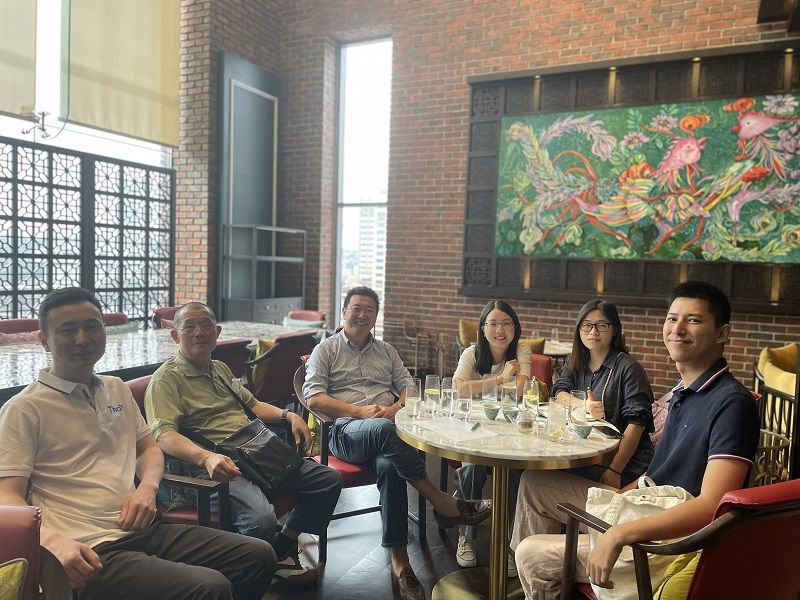 PalletMach Company's visit to the Philippines and Malaysia demonstrates their commitment to providing high-quality products and excellent after-sales service. By enhancing after-sales work and developing new customers, the company can maintain good customer relations, enhance our competitiveness in the global market.
Get Support & Quotation