PalletMach Pallet Block Production Line was Successfully Sent to Oman
PalletMach Machinery Factory recently completed a pallet block production line for a customer in Oman. The customer, a long-established pallet manufacturer, sells their pallets in several Arab countries. However, due to the shortage of lumber in the region, the cost of purchasing it has continued to rise, increasing the cost of producing pallets. To address this issue, the customer sought to replace the traditional solid wood block in European pallets with a sawdust pallet block. This would allow them to make efficient use of sawdust generated during the production and processing of pallets.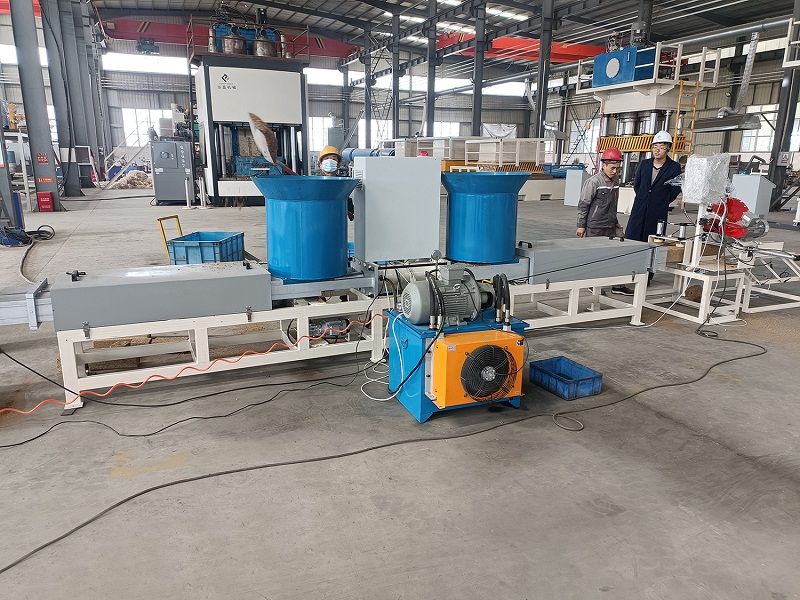 After understanding the customer's requirements, PalletMach's technical team designed a solution for the pallet block production line. They equipped the customer with five three-headed pallet block machines and customized the mold to produce 75*75 molded wood blocks according to the customer's needs. The customer was very pleased with the solution provided and, after two months of production in the factory, the order was completed on time and shipped smoothly.
As a professional pallet machinery manufacturer, PalletMach can produce various types of pallet block, wooden pallets, and plastic pallets production lines according to customer needs. If you require such machinery, please do not hesitate to contact them.
The increasing cost of lumber has become a significant issue for many companies that rely on it for their production. The pallet industry, in particular, has been significantly affected by this, as pallets require a significant amount of lumber to produce. As a result, many pallet manufacturers are seeking alternative solutions to reduce their dependence on lumber. One such solution is to replace the traditional solid wood block in pallets with sawdust pallet blocks.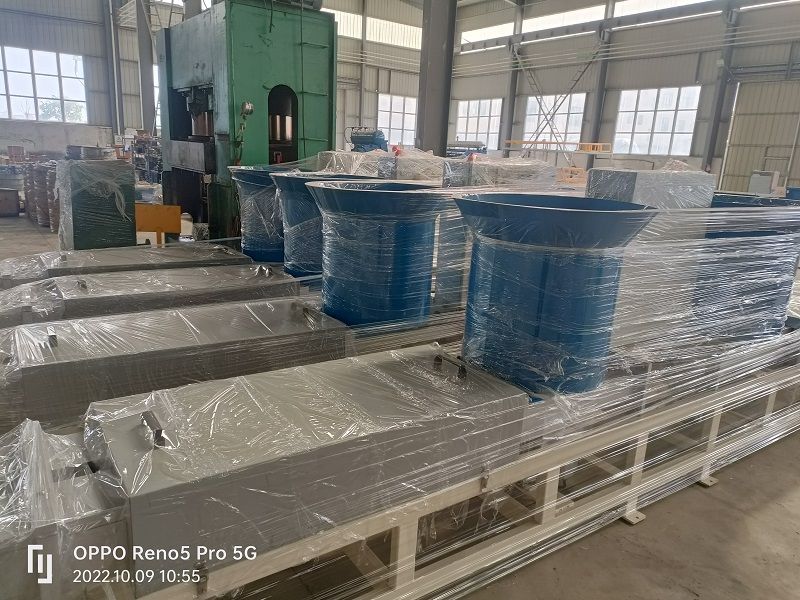 Sawdust pallet blocks are made from sawdust and other waste wood materials, which are compressed and molded into the required shape. This not only reduces the cost of producing pallets but also makes efficient use of the sawdust generated during the production process. Additionally, sawdust pallet blocks are more eco-friendly than traditional solid wood blocks, as they use waste materials that would otherwise be discarded.
PalletMach Machinery Factory is a leading manufacturer of pallet machinery and has extensive experience in producing pallet block production lines. Their technical team has designed a range of solutions that cater to the specific needs of their customers. They offer various types of machinery, including pallet block machines, wooden pallet production lines, and plastic pallet production lines. These machines are designed to be efficient, reliable, and environmentally friendly.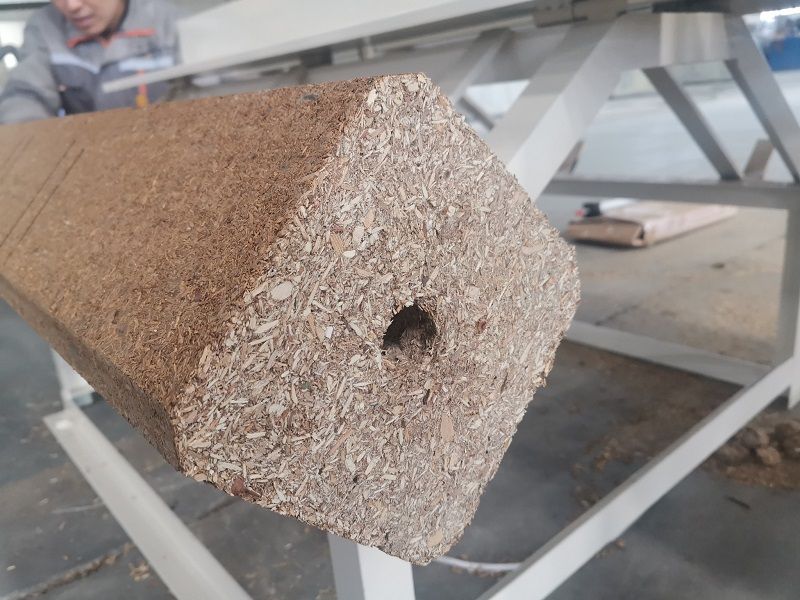 In conclusion, PalletMach Machinery Factory's completion of a pallet block production line for an Omani customer is a testament to their expertise in producing pallet machinery. The sawdust pallet block solution provided by the technical team is an innovative and eco-friendly way to reduce the cost of pallet production. Pallet manufacturers facing the challenge of rising lumber costs should consider this solution as a way to reduce their dependence on lumber and make more efficient use of waste materials.
Get Support & Quotation