Egyptian Customer Visited PalletMach
PalletMach, a renowned manufacturer of pallet machines, has recently received a visit from an Egyptian customer who expressed their interest in purchasing a compressed pallet machine. The factory technicians at PalletMach provided the customer with a detailed explanation of the product, which impressed the customer to the extent that they decided to buy the compressed pallet machine.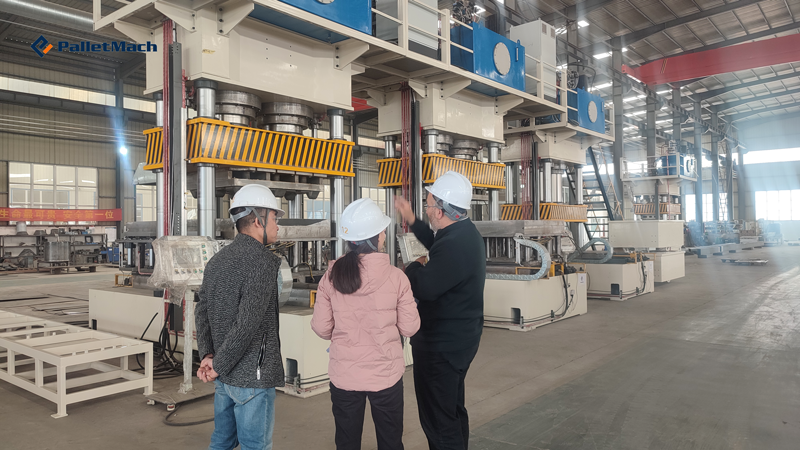 Compressed pallet machines have gained immense popularity in recent years due to their cost-effectiveness and eco-friendliness. They have the ability to produce pallets with a higher load capacity and are made from recycled materials, which reduces the environmental impact of pallet production. The customer was intrigued by the features of the compressed pallet machine and wanted to see it in action.
The technicians at PalletMach demonstrated the machine's capabilities and answered all the customer's questions in detail. The customer was impressed with the level of expertise demonstrated by the PalletMach team and was satisfied with their service. The customer decided to purchase the compressed pallet machine and expressed their satisfaction with the level of service provided by the PalletMach team.
PalletMach has a strong reputation for producing high-quality machinery and has gained a loyal customer base over the years. This latest sale to the Egyptian customer is a testament to the quality of PalletMach's compressed pallet machines and their commitment to customer satisfaction. The company aims to provide innovative solutions for the pallet industry and to continue serving more customers in the future.
Mr. Wang, the General Manager of PalletMach, expressed his gratitude towards the customer for their visit and their decision to purchase their compressed pallet machine. He also added that the company is dedicated to providing the best possible customer service and ensuring that their clients are satisfied with their products.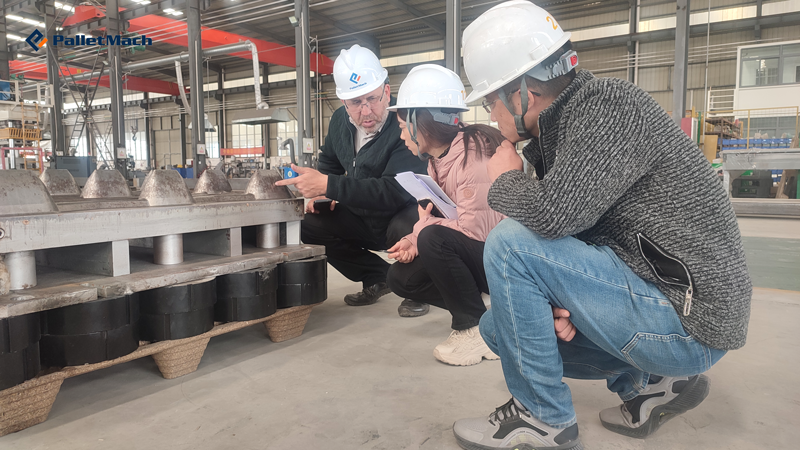 He further stated that PalletMach has been working on developing sustainable and eco-friendly machinery for the pallet industry. The company believes that it is their responsibility to protect the environment while providing cost-effective solutions to their customers. The compressed pallet machine is one such product that is not only cost-effective but also reduces the carbon footprint of the pallet industry.
In conclusion, PalletMach is a leading manufacturer of pallet machines that has gained a strong reputation in the industry. Their commitment to producing high-quality machinery and providing excellent customer service has earned them a loyal customer base. The sale of the compressed pallet machine to the Egyptian customer is a testament to the company's dedication to customer satisfaction and their efforts towards sustainable development.
Get Support & Quotation