A Successful Collaboration with Australia Leading Pallet Manufacturer
The client is a well-known wooden pallet factory in Australia, winning a substantial market share with its efficient production capability and high-quality pallet products. In a 7-hour workday, the factory can produce 3,000-5,000 pallets. We were fortunate to establish a collaboration with Mr. Peton, who is responsible for the pallet factory and carries out essential duties within it.
To enhance production capacity, the client decided to purchase 2
American pallet nailing machines
, 1 automatic palletizing device, and a material storage table. Through in-depth communication, we accurately grasped the client's unique requirements and provided a precise solution.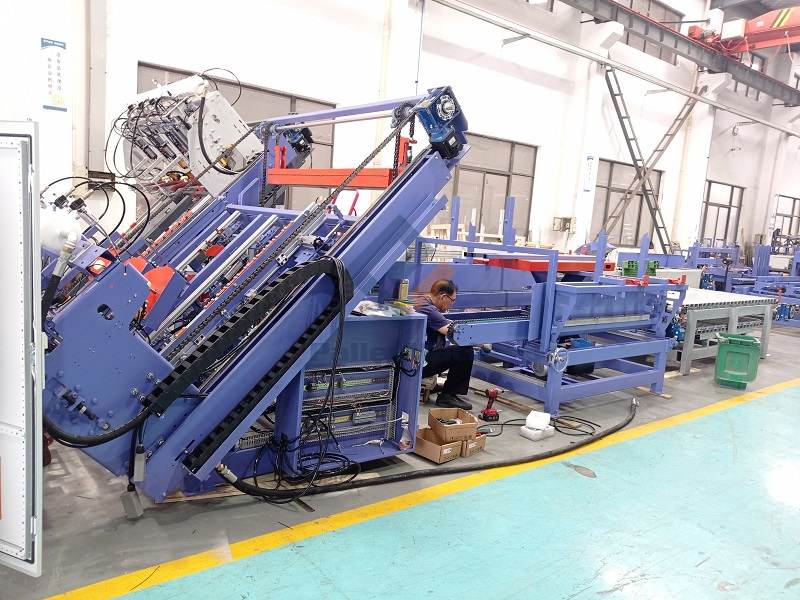 This cooperation case began on January 8, 2022, when Mr. Peton learned about our
pallet nailing machines
through our website's introduction. After more than a year of communication, including multiple exchanges and face-to-face communication at exhibitions, the agreement was finally reached on May 23, 2023. Our team utilized the favorable platform of the LIGNA exhibition in May 2023 to showcase devices, including automatic wooden pallet production lines, and had an in-depth conversation with the client. At the exhibition, the client witnessed the superior performance and price advantage of our automatic nailing machines, further enhancing trust.
The successful order transaction stemmed from our sincere communication and trustworthy service. From the initial email communication to subsequent video conferences and in-depth negotiations at the exhibition site, we consistently maintained a sincere and professional attitude. Mr. Peton gained a thorough understanding of the details of our wooden pallet production solution and highly appraised the professional standards of our staff. Ultimately, both parties reached a mutually beneficial cooperation agreement.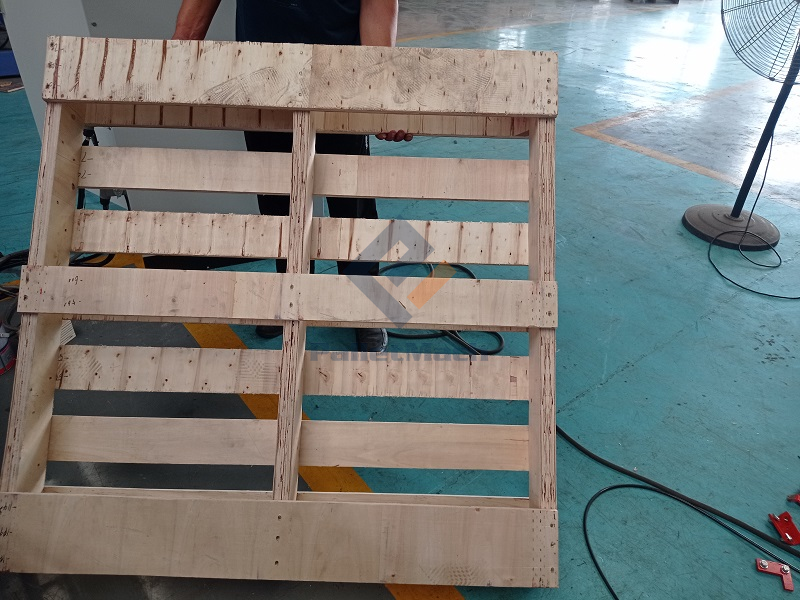 After signing the collaboration, our factory promptly started the production work. In just three months, we completed the machine's production work and smoothly shipped it from Qingdao Port to Australia.
Upon the machine's arrival in Australia, our installation engineer personally went to the client's factory for installation work, ensuring the smooth operation of the nailing machine production line. This process received high praise from the client, who expressed great satisfaction with our products and services and looked forward to future cooperation.
The successful collaboration with Australia reflects our company's excellent performance in product quality, service level, and project execution. We are always committed to providing satisfactory solutions for every client and firmly believe that sincerity and professionalism will win more clients' trust and support.
Get Support & Quotation