Bulgarian Clients Visited Double-Mould Wood Pallet Production Line
Bulgarian clients visited PalletMach double-mould wood pallet production line on 11th November, 2018. And they had a nice visit and a good day.
The company of Bulgarian clients is the biggest furniture manufacturer in Bulgaria. And they want to produce the new pressed wood pallets by leftover wood materials. Besides, they also want to build their own compressed wood pallets. The size of moulded wood pallets are 1200*1000 mm, and 1200*800 mm, (400*600 mm, 1140*1140 mm and 1140*760 mm to be determined). And the dynamic load capacity is 1.5 tons. So raw materials are sufficient for them to be produced pressed wood pallet. At the same time, the capacity of double-mould wood pallet production line is 500 pieces/day. And they plan to build two automatic double-mould wood pallet production lines.
The Bulgarian customers are satisfied with the performance of double-mould wood pallet production line after testing. And they also spoke highly of the working conditions, and the equipment construction. Meanwhile, we also introduced compressed wood pallet production line to our Bulgarian clients in detail.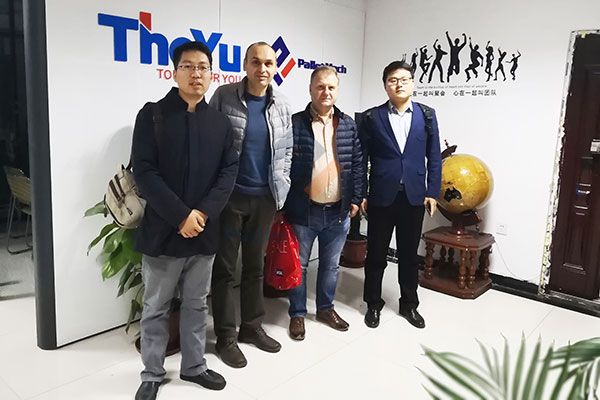 Currently we are still discussing with the customer on double-mould wood pallet production line. And the project of pressed wood pallet production is in progress.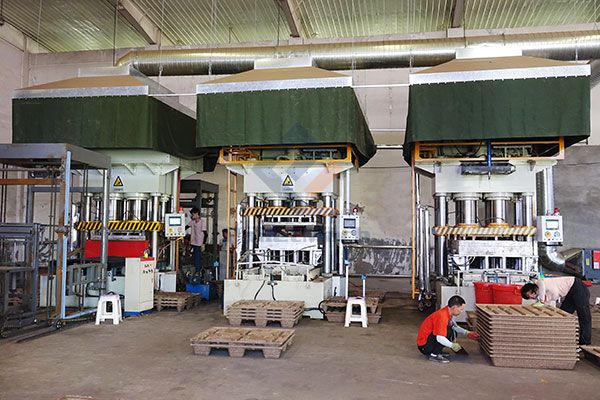 PalletMach is the leading manufacturer of compressed wood pallet machine in China. And our clients are from Italy, Mexico, Russia, Ukraine, Brazil, France, Finland, Poland, Greece, Romania, Tunisia, South Africa, and so on.
PalletMach is eagerly awaiting your visits and cooperation. If you have any question, please contact us via email sales@palletmach.com.
Get Support & Quotation