Customer Visit from Romania to Hot Press Pallet Block Machine
Customer visit of hot press pallet block machine factory took place in 24th November, 2017. And the customers are from Romania, and they are planning to build presswood pallet plant.
We and our customers visited our manufacturing plants and customer production sites of hot press pallet block machine. And they greatly appreciated our continuous improvement of the latest technology to produce higher quality and high-tech equipment. Besides, we also take customer feedback seriously. And we optimize hot press block machine according to these feedback.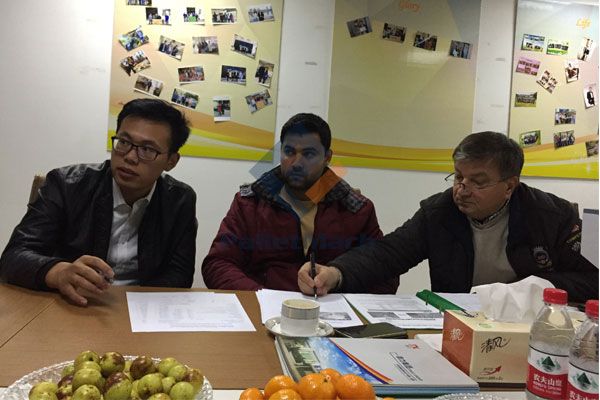 Due to the high quality requirements of all pallet machines, we recommend fully automatic production lines to our customers. Fully automatic production requires higher durability and stability and less labor than manual lines. Meanwhile, PalletMach has more than 15 years' manufacturing experience in pallet machine industry. In combination with the existing technology and equipment of presswood pallets, we have developed a fully automated intelligent control system. The Romanian customers are very satisfied after the inspection of our factory and equipment site. And they are planning to produce high quality pallet blocks for their wooden pallet factory. What's more, they trust our technology and machines completely.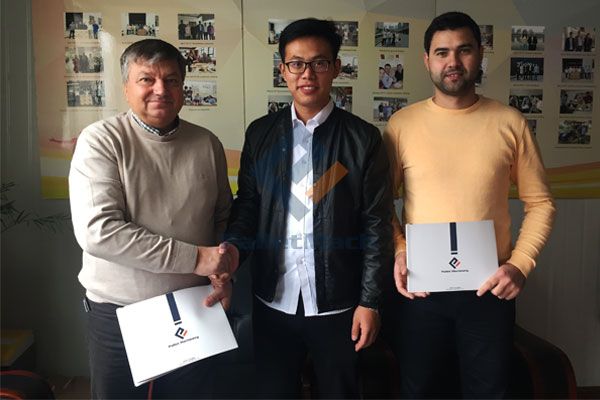 At the same time, the Romanian customers think highly of our molded wood pallet. And they also took pallet sample to their country to find potential customers market.
Advantages of Palletmach hot press pallet block machine
1. High durability.
The raw materials of the pressing machine are all the durable materials, to minimize maintenance of the machine.
2. High capacity.
The capacity of hot press pallet block machine is much higher than the last generation, and it is more economical of large capacity. And the capacity is almost 6 m3 in 24 hours.
3. High automation.
Hot press pallet block machine adopts mechanical, pneumatic and electrical integration. And it can achieve all the process automatically controlled by PLC system. And all production data can record and recall any time.
4. Customized service.
The customized molds are available. In addition, one machine could make two different sizes block.
If you want to get more information, please send email to us.
Shanghai Pallet Machinery Co., Ltd
Contact: 0086 18521590671
Web: https://www.palletmach.com/
Email: sales@palletmach.com
Get Support & Quotation