Automatic Wood Pallet Block Production Line Installation in Tunisia
Automatic wood pallet block production line installation in Tunisia in April, 2018.
The following is the pictures of automatic wood pallet block machine installation.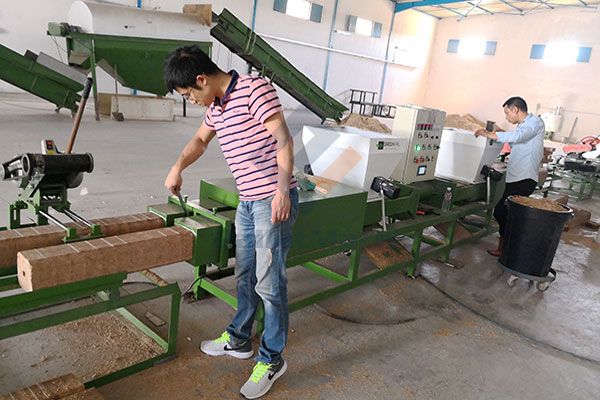 All the machines are six sets of wood pallet block machine, and corollary equipment such as wood chipping machine, wood crusher, wood drying machine, glue mixer and automatic pallet block cutting machine. Besides, we also equip with conveying equipment, which save the labor cost.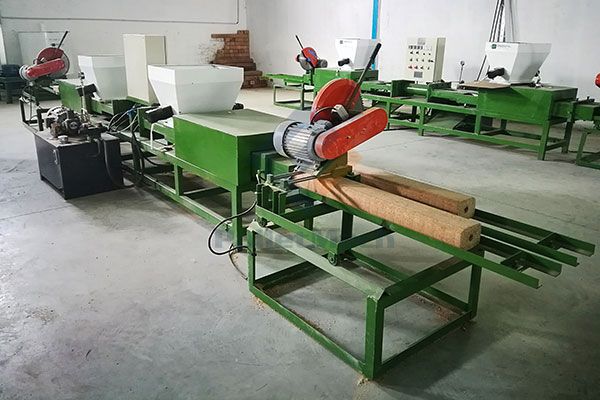 The Tunisian customer is the beginner in the wood working industry. And he started from buy industrial land and wood pallet block machines. PalletMach provides them with detailed drawings preliminarily, production process guidance and the full sets of equipment. Meanwhile, we also provide the full set of installation services and perfect after-sales service. And we are ensuring the continuity of production. In addition, PalletMach will give the right proposal for production quality control timely. And we ensure that our Tunisian customer can produce more excellent and more competitive pallet blocks than their competitors'.
Our sales manager and technological person went to Tunisia to give the on-site guidance of machine installation. Wood pallet block machines installation process is very smooth. And the following, we will have the commissioning, and we also will release the latest news. Please follow our new affairs. Hence, Tunisian customer is very satisfied with the whole automatic wood pallet block production line.
Wood pallet blocks are the essential parts for wooden pallets. And the compressed wood block is better than the traditional block. The traditional block is made of log or timber, so the price is very high. Moreover, the timbers' price is up recently, so the price of block is rising also along with them. However, compressed wood block is made of wood waste. It not only solve the problem of wood waste disposal, but also gain more additional profit.
The raw materials of wood pallet block are abundant. Hence, they can reduce the production cost, and also get the return in the short time. In addition, the final compressed wood block is superior in performance.
Final compressed wood pallet block features:
1. Free fumigation and free quarantine.
2. Insect prevention, protection against termites and do not easy to burn.
3. Meeting the E1 grade.
4. Customized sizes are available.
PalletMach, as the famous pallet machine manufacturer, is devoting ourselves to testing and improving wood pallet block machine. Besides, PalletMach provides the installation service of automatic wood block production line, along with commissioning.
Installation and commissioning service contents mainly include several aspects:
1. To guide and draw up the plan of the construction design, installation and commissioning program and time schedule.
2. To guide and organize the installation of automatic wood block production line, and to solve various technical problems.
3. To inspect the quality of compressed wood pallet machine installation to ensure that it meets the technical standards.
4. To guide wooden pallet block production commissioning, and to handle a variety of anomalies.
5. To guide the running of the whole set of wood block production line to ensure machine normal operation.
Oversea installation is available for every client abroad. And we had installed a number of molded wood block machines in many countries, such as Spain, Greece, Turkey, Tunisia, Romania, Dubai, Estonia, Ukraine, Mexico, Argentina, Peru, South Africa, Philippines, India, and Indonesia. What's more, we serve clients sincerely and also await win-win cooperate with the clients at home and abroad.
Shanghai Pallet Machinery Co., Ltd
Contact: 0086 18521590671
Web: www.palletmach.com
Email: sales@palletmach.com
Get Support & Quotation