PalletMach After-Sale Service of Pallet Block Machine in Lithuania
PalletMach ensures pallet block machines and other supporting machines run well in Lithuania. Our after-sale service team helps all our customers to deal with all problems.
After-Sales Task: to solve the problem of our Lithuanian customers' rotary drum dryer
Our Lithuanian customer send the message to us early this month. And she said there is something wrong about their rotary drum wood dryer. Our after-sales team reply her immediately.
And she send us the video of what is wrong of rotary drum dryer, one of main machines in pallet block production line. And our technical engineers analyzed her video carefully. And then they found the right problem in the rotary drum wood dryer. And we guided our customer from Lithuanian to solve their problem via WhatsApp.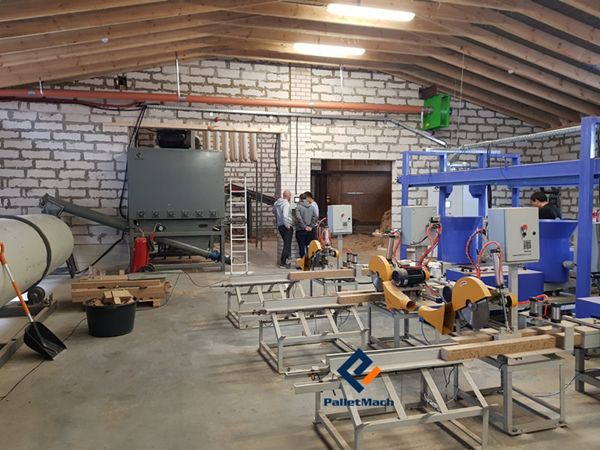 Our Lithuanian customer said that the oven of rotary drum wood dryer were broken, and also there some smoke gone from the hole. So our after-sales team told her to clean the iron damaged parts and then recover it using fire cement. After solving the problem, she was very satisfied. Last week, we also get her feedback. She said they worked 24 hours per day, so their nights like a day. And she also send us the video and photos that their pallet block machines and rotary drum wood dryer were running well. Hence, our customers were very satisfied with our after-sale service.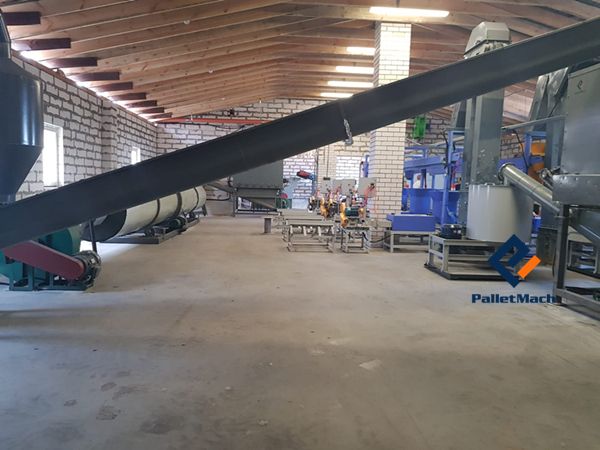 1. PalletMach likes to take 101% responsibility.
We do not sell all machines of wood pallet and pallet block production. Meanwhile, our service includes the plan formulation, the equipment design and the manufacture, the installment, the training, provides the management suggestion and the sales suggestion. So as to guarantee stabilization production for you. Besides, we also help you to produce high quality wood pallets and pallet blocks, and build your brand.
2. Easy Maintenance.
All of pallet machines and pallet block machines are easy to maintain, and simple operation. You are on the high demand for after-sales service, and it is also PalletMach does. And PalletMach ensures after-sales service, equipment design and manufacturing quality.
3. Mutual Benefit.
For us, the goal of any business is to the mutual benefit of all us. We understand you, also to let you understand US. This is the premise that win-win cooperation can be realized. As a responsible company, PalletMach has a strong sense of responsibility to establish high-quality enterprises, to create value for customers.
PalletMach provides all clients with installation and commissioning service all around the world.
This time, we solve the problem of our Lithuanian customers about the smoke of rotary drum dryer via the Internet. It is not the first time. Our professional after-sale service team is already to help all our customers to deal with all problems.
If you want to get the video of pallet block running well in Lithuania, please send an email to us [email protected].
Get Support & Quotation