Malaysia customer recently visited PalletMach factory
A customer from Malaysia recently visited our PalletMach factory and purchased a
hydraulic wood pallet press machine
with a capacity of 1000 tons. This machine is specifically designed for manufacturing molded wood pallets using palm fiber as the raw material. The customer required a final pallet size of 1200*1000mm.
Over the past year, the Malaysian customer has been gathering information about the business of
molded wooden pallets
. This includes understanding the raw materials required for producing wooden pallets, learning about the equipment used for molding wood pallets, and exploring the sales market for such pallets.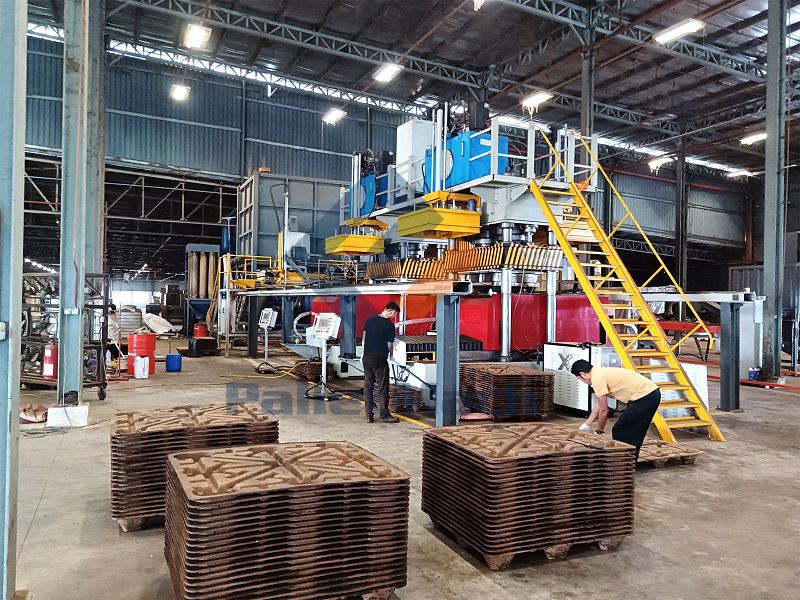 Towards the end of 2022, the customer came across a video on YouTube showcasing the production process of wooden pallets at our factory. Impressed by the quality of our wood pallet press machine, the customer contacted us to inquire about the equipment. We promptly provided detailed information and a quotation and extended an invitation for the customer to visit our factory.
Due to prior commitments, the customer had to postpone the factory visit. However, in late February of this year, the customer reached out to us, expressing a keen interest in visiting China. This led to the excitement and happiness of both parties involved. We coordinated with the customer to arrange a suitable schedule and hotel accommodations for the visit.
During the customer's visit, they were deeply impressed by the high-quality equipment and the expertise of our engineers. The hydraulic wood pallet press machine, in particular, caught the customer's attention. After extensive discussions and demonstrations, the customer made the decision to purchase the machine.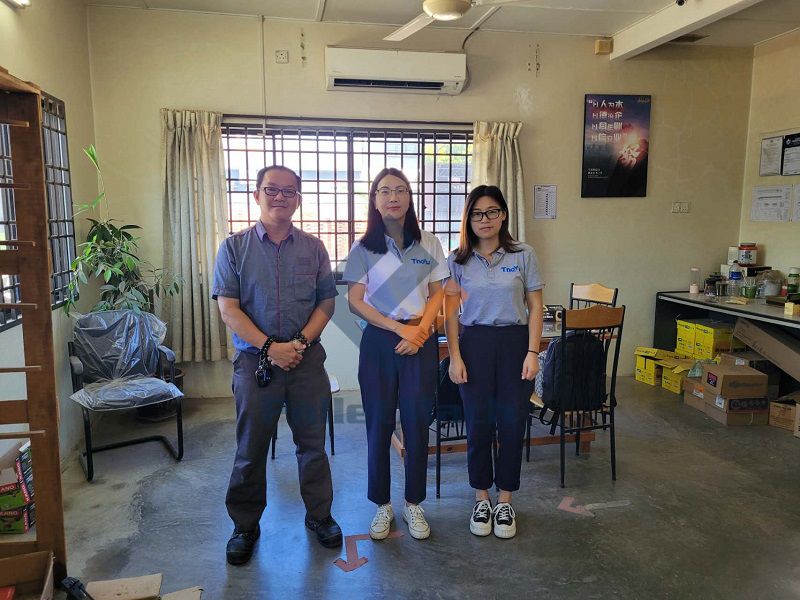 The 1000-ton
hydraulic pallet press machine
is a powerful and efficient device that is capable of producing high-quality molded wood pallets. With advanced technology, it can apply a force of up to 1000 tons, ensuring the compression of palm fiber into a durable and sturdy material suitable for pallet production.
Using palm fiber as the raw material offers several advantages, including its abundant availability, low cost, and high strength. The resulting molded wood pallets made from palm fiber exhibit excellent durability and are easily transported and stored. This makes them an ideal solution for industries that require reliable and cost-effective goods transportation.
The machine's processing size of 1200*1000mm is perfect for producing standard-sized pallets commonly used in the industry. Additionally, the wood pallet press machine is designed to be user-friendly and comes with comprehensive instructions and technical support from the manufacturer.
Get Support & Quotation