The engineer in Saudi Arabia returned company after installation
On May 31, 2023, our installation engineer successfully returned to the company after completing the after-sales installation in Saudi Arabia, which marked the successful conclusion of the 4-month overseas installation plan of the PalletMach installation team.
After being busy at the customer's production site, With a rich experience in overseas installations, PalletMach's installation engineer recently returned to the company headquarters in China after successfully completing after-sales installation work in Saudi Arabia. The demanding project, spanning several months, involved the installation and debugging of a complex
pallet block production line
, necessitating the engineer's extensive expertise and skill.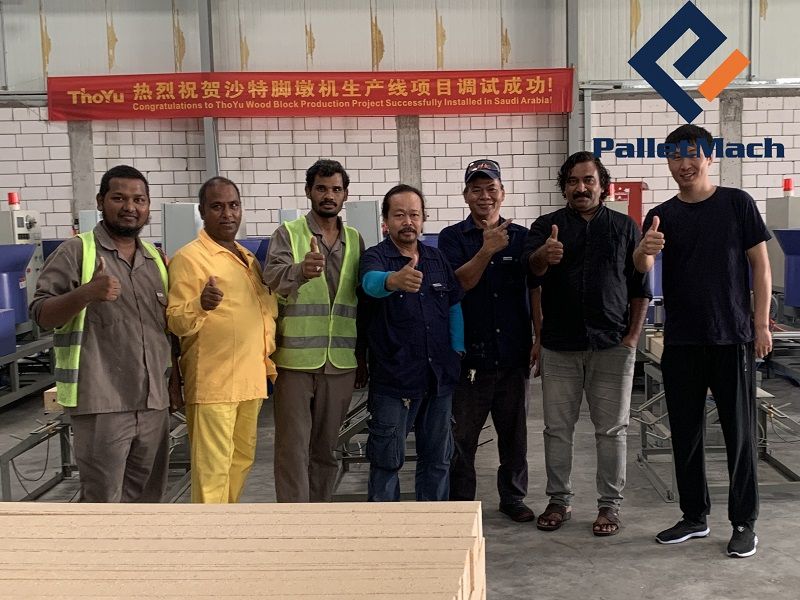 For the past decade, PalletMach Machinery has consistently adhered to the principle of putting the customer first. The company views customer needs as the compass guiding its efforts, and it continuously strives to provide high-quality services. PalletMach prides itself on its commitment to innovation, delivering top-notch solutions to customers worldwide. This unwavering dedication has fostered numerous long-term partnerships with customers across the globe.
Saudi Arabia, a key market for PalletMach, witnessed the urgency of customers requiring installation services, which prompted the swift mobilization of the company's engineers upon arrival in the local area. Tirelessly working day and night, the installation team successfully completed the installation of pallet block production line. PalletMach's wooden pallet-related production equipment enjoys strong demand both domestically and internationally, excelling in production efficiency and garnering significant economic benefits. The company's contributions extend beyond profit, actively promoting resource conservation and facilitating logistics development.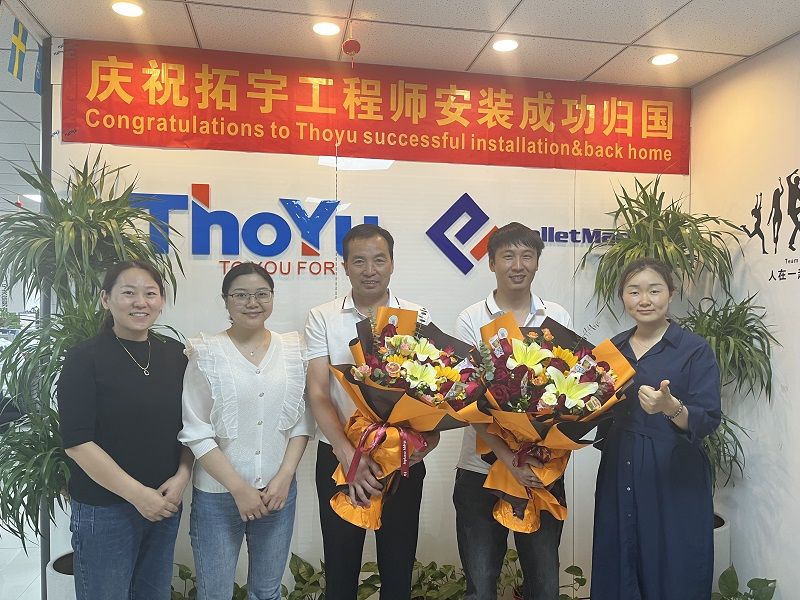 The successful completion of the four-month overseas installation plan in Saudi Arabia further solidifies PalletMach's reputation as a reliable and customer-centric organization. The company's commitment to delivering high-quality equipment, comprehensive services, and continuous innovation has propelled its global presence and earned the trust of customers worldwide.
As the company continues to expand its reach and provide cutting-edge solutions, PalletMach remains firmly committed to its core values and the provision of world-class products and services to customers around the world.
Get Support & Quotation