Delivery of Sawdust Block Machine to South Africa
PalletMach, a leading provider of wood recycling machinery, recently exported sawdust block machine and related equipment to a valued customer in South Africa. This machine not only facilitates the production of high-quality wood blocks for commercial purposes but also contributes to the efficient utilization of wood waste, transforming it into a valuable resource.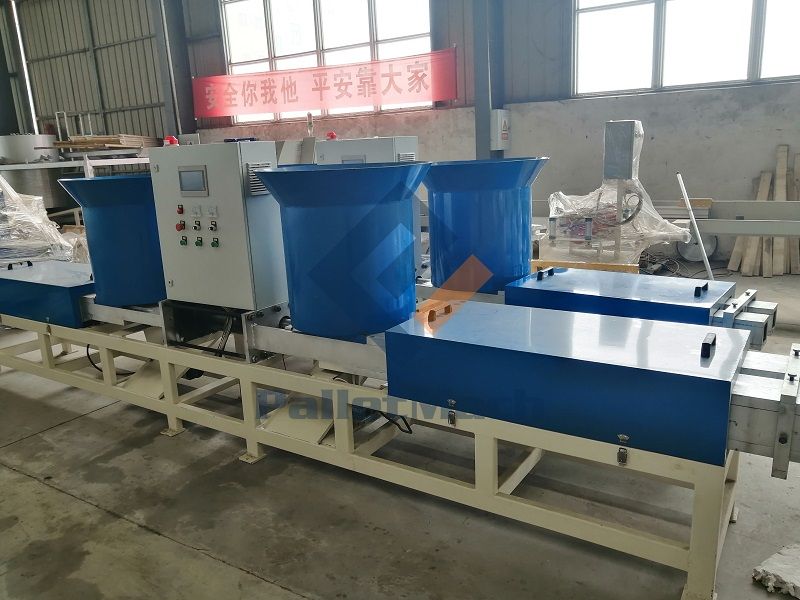 The customer, a prominent South African wood manufacturer with a diverse product range including wooden pallets, operates a factory that generates sawdust from kiln-dried wood. Recognizing the untapped potential of this byproduct, the customer sought a reliable solution to convert the sawdust into blocks suitable for commercial use, specifically for banana pallets.
During the initial stages of communication, the customer outlined his requirements, expressing the need for a sawdust block machine along with additional equipment such as a glue mixer machine and wood cutter machine. Notably, the customer specified that the blocks should feature a hollow center and have a height of 90mm.
Taking the customer's specifications into account, PalletMach's dedicated sales manager promptly provided a comprehensive quotation for the recommended machinery. The customer acknowledged the information and expressed his intention to carefully review the details provided.
To further enhance the customer's experience, the South African wood manufacturer shared photographs of their factory, providing valuable insights into the scale and operations of their business. Armed with this additional information, PalletMach was able to offer tailored recommendations, ensuring that the selected machinery perfectly aligned with the customer's requirements.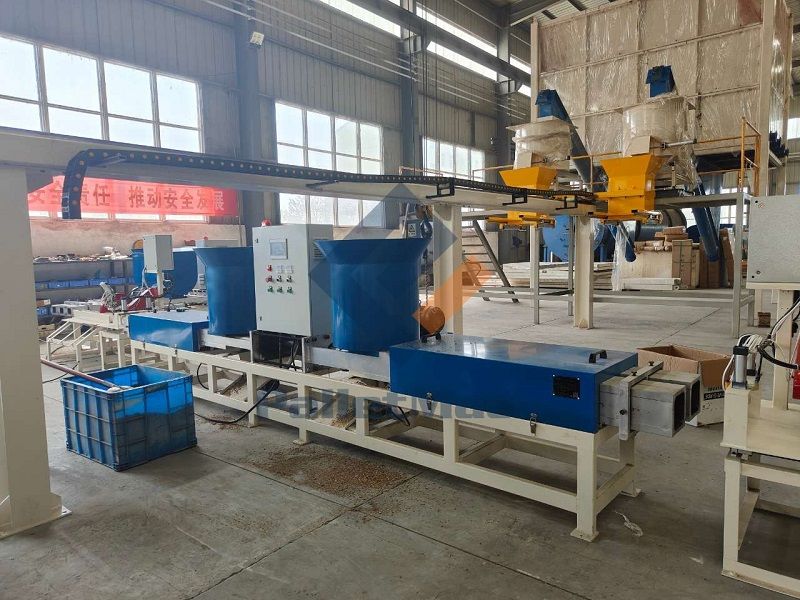 Impressed by the professionalism and expertise displayed by the PalletMach team, the customer proceeded to place an order for the sawdust block machine, glue mixer, wood shredder, and other essential equipment. This collaborative partnership between PalletMach and the South African customer signifies a shared commitment to sustainable wood recycling practices and the pursuit of innovative solutions in the industry.
As the delivery of the sawdust block machine to South Africa marks a significant milestone for both PalletMach and the customer, it also represents a step forward in the global efforts to promote environmental responsibility and resource optimization. By harnessing the potential of wood waste and converting it into valuable wood blocks, this machinery contributes to a circular economy while reducing the ecological impact of waste disposal.
PalletMach remains dedicated to providing cutting-edge wood recycling solutions to customers worldwide. Through continuous innovation and customer-centric approaches, the company aims to empower businesses in maximizing the value of wood resources, fostering sustainable practices, and driving positive change within the industry.
With the successful delivery of the sawdust block machine and associated equipment, PalletMach reaffirms its commitment to delivering excellence and forging long-lasting partnerships with customers, serving as a catalyst for progress in the realm of wood recycling and beyond.
Get Support & Quotation