2023 Dragon Boat Festival Holiday Notice of PalletMach
The Dragon Boat Festival is coming as scheduled. On this festive season, I wish everyone happiness and health, all the best, and a happy Dragon Boat Festival!
According to the Dragon Boat Festival holiday arrangement of the General Office of the State Council, combined with the actual situation of the company, the company's Dragon Boat Festival holiday schedule is hereby notified as follows:
The Dragon Boat Festival will be closed for 3 days: from June 22 (Thursday) to June 24 (Saturday), and on June 25 (Sunday), the company will work normally.
If you need to visit the company or visit the factory, please be sure to contact us in advance. During the holidays, our marketing and consulting department will remain online. If you have consulting or purchasing needs, please contact us by calling the following numbers. Sorry for the inconvenience caused by the holiday!
Sales Manager Tel: +86 13733182063
Factory service phone: Manager Cheng +86 19903885013 Manager Zhang +86 15343807869
If you want to learn more about our product updates and company information, please pay attention to our official website. We will release the latest information on the above company account in time. At the same time, I wish everyone good health, all the best, and a happy family.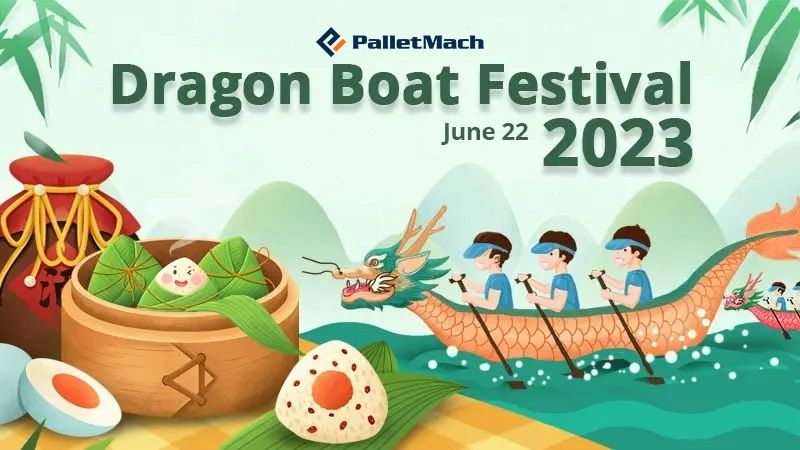 Dragon Boat Festival Encyclopedia
Dragon Boat Festival is one of the four traditional Chinese festivals. According to the earliest historical materials, the original purpose of the Dragon Boat Festival was to ward off the evil spirits of the fifth lunar month, which is considered an unlucky month, always bringing natural disasters and illnesses. In addition, five poisonous creatures (green snakes, centipedes, scorpions, geckos and toads), together with dead people's ghosts, are most likely to appear on the 5th of May. To get rid of bad luck, people hang Chung Kuei's portraits on the door, drink Hsiung Huang Wine, bath in Moxa and wear fragrant sachets. People believe this grand celebration can protect them from evil and disease for the rest of the year.
Another most popular origin story of the Dragon Boat Festival is centred around a respected government official named Chu Yuan, who threw himself into the Mi Lo River because of being tricked and becoming disfavoured by the emperor. The local people admired and respected him so much that they rushed into their boats to search for his body and they threw rice into the water so that fish and river dragons would not tear his body. Today, in memory of Chu Yuan, people take part in dragon boat racing and eat rice dumplings. Making and sharing rice dumplings is still the main family activity. Sticky rice triangular dumplings are loaded with jujube paste, bean paste, pork, ham, abalone, egg yolk, all wrapped in a large leaf and tied with string.
Get Support & Quotation