Mexico compressed pallet production line case
On August 11, 2022, Dergo, a tequila factory based in Mexico, discovered our company through our official website and reached out to us for assistance. As a tequila producer, Dergo generates a substantial amount of agave residue during the tequila production process. Typically, customers in the industry directly process these agave residues into biofuels. However, Dergo sought an alternative solution as it proved to be economically inefficient to treat the agave residues solely as fuel. Additionally, Dergo required pallets for the transportation of their tequila. Consequently, they expressed interest in utilizing the agave residues to produce molded pallets.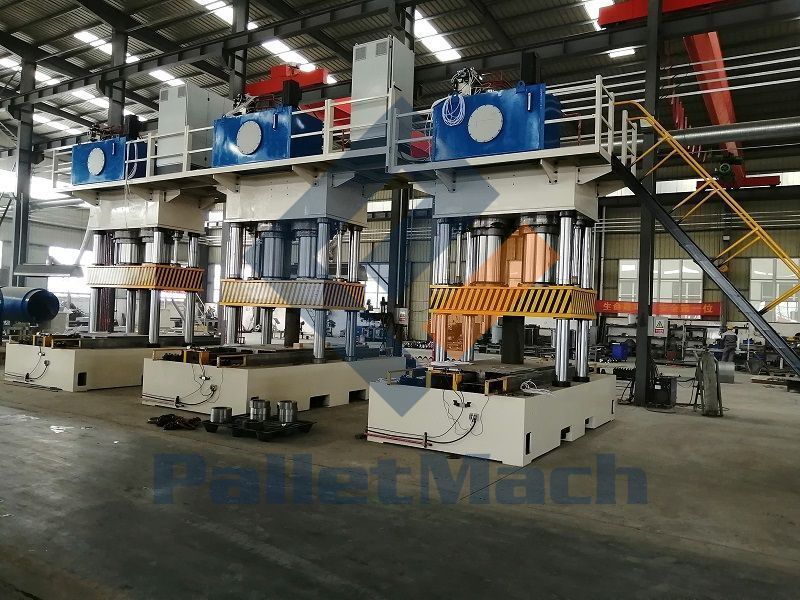 During our initial communication, Dergo inquired about various aspects of our compressed pallet machine. They were particularly interested in learning about the machine's parameters, pricing, installation and transportation time, available raw materials, adhesive options, and the availability of our equipment in Mexico. In response to their inquiry, we requested that Dergo provide us with samples of their agave residues for testing. By conducting tests using their specific raw materials, we would be able to provide them with samples of the resulting pallets.
Initially, Dergo intended to purchase a single-station press machine to produce small batches of molded pallets. However, we took the opportunity to explain the advantages of our double-station compressed pallet machine. We emphasized its cost-effectiveness and increased output, which would prove advantageous for potential future installations of automated production lines. To support our recommendation, we shared case studies from other customers who had chosen the double-station mold pallet machine and achieved successful outcomes. Recognizing the benefits, Dergo embraced our suggestion and arranged for a third-party agency to inspect our factory. Following a thorough evaluation and satisfactory results, Dergo proceeded to place an order for two double-station press machines.
Upon the arrival of the machines in Mexico, our experienced engineers traveled to Dergo's location to assist with the installation process. They provided hands-on guidance and ensured the machines were properly set up and operational. Once the machines were successfully installed, Dergo initiated production using their agave pomace as raw material. The resulting molded pallets proved to be exceptionally robust and durable, perfectly meeting the requirements of Dergo's tequila factory.
We are proud to have assisted Dergo in their endeavor to find an efficient and sustainable solution for their agave residues. Using our advanced compressed pallet machine, Dergo can transform this waste material into valuable molded pallets, reducing waste and enhancing its logistics operations.
Get Support & Quotation