Guangdong Customer Acquires PalletMach Plastic Pallet Machine
Mr. Zhang, a customer based in Guangdong, is a seasoned professional in the
waste plastic recycling and processing industry
. With over 20 years of experience, he owns and operates two waste plastic processing plants in the local region. Initially, Mr. Zhang sold the recycled waste plastics directly to power plants. However, with the growth of the waste plastic pelletizing sector, he decided to invest in multiple waste plastic pelletizing production lines to transform the waste plastics into pellets for sale.
In recent years, the waste plastic granulation industry has become highly saturated and fiercely competitive. Despite this, the demand for waste plastics continues to rise due to the improving living standards, resulting in a significant volume of unrecycled waste plastics accumulating over time. Consequently, customers like Mr. Zhang have been actively seeking new plastic solutions and have been participating in various industry forums and exhibitions.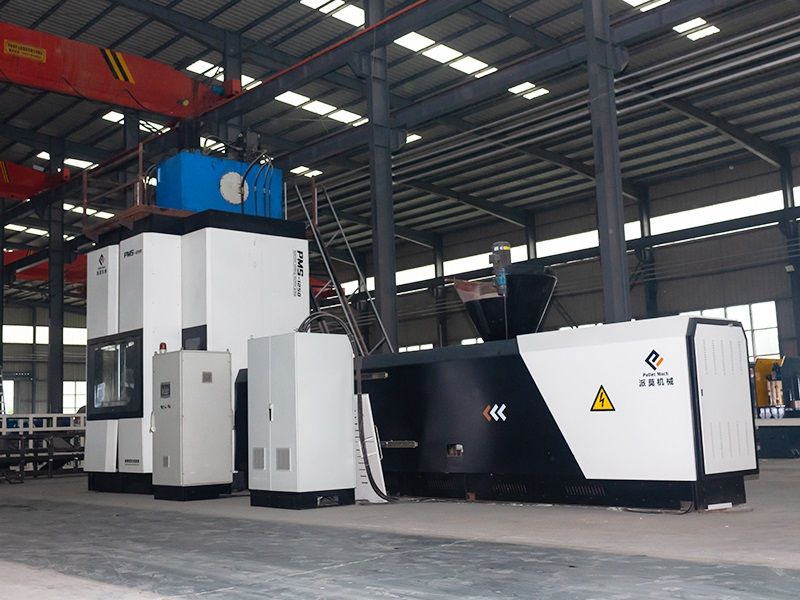 During the Ningbo Plastic Exhibition, Mr. Zhang became particularly interested in PalletMach's production of
compressed plastic pallets
made from waste plastics. Plastic pallets are commonly used in customers' factories for storing, transporting, and stacking waste plastics. Additionally, while exploring plastic pallet options, Mr. Zhang discovered the scarcity of supply and the substantial market demand, which led him to view PalletMach's waste plastic molded pallet machine as a promising investment opportunity.
PalletMach's compressed plastic pallet machine is an innovative environmental protection equipment developed independently by the company to align with environmental sustainability and future development trends. The production line equipment holds one national invention patent and eight practical patents. It can recycle various waste plastics and composite materials as raw materials to manufacture plastic pallets, eliminating the need for pelletizing during the process and significantly reducing production costs. Moreover, the production process is environmentally friendly, generating no waste gas or waste materials while conserving energy.
The plastic pallet compression molding machine is constructed with a stable three-beam and four-column structure. The four-column guide ensures precise mold pressing, resulting in plastic pallets with a flat surface and robust structure. The machine's mold section operates using a hydraulic system, delivering ample pressure during operation. The control system incorporates Siemens and Schneider electric components, enabling complete machine and production line control through a user-friendly touch screen interface.
Upon receiving the drawing of the desired plastic pallet from the customer, PalletMach's engineers meticulously analyze the size, specifications, structure, and the waste plastic materials to be used. Based on these factors, they design the machine's structural strength, pressure supply, and control process. The machine's mold section is then modeled and produced accordingly. Additionally, PalletMach calculates the cost of each pallet, taking into account the customer's waste plastic recycling cost, production cost, and labor cost. Compared to plastic pallets of similar specifications and load capacities available in the market, PalletMach offers a competitive price advantage.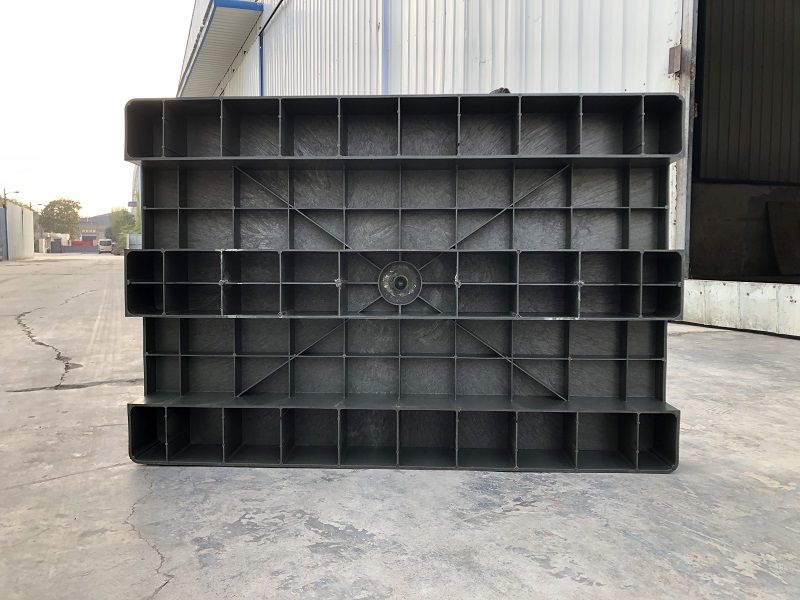 Throughout the production process, Mr. Zhang emphasized his high expectations for machine performance, prompting PalletMach's engineers to meticulously address every detail in accordance with these requirements. After an intense month of production, the plastic pallet production line was completed within the specified timeline. Our engineers help customers with installation and production training throughout the whole process, and finally the plastic pallet molding machine can use waste plastics to produce perfect pallets. Helping customers dispose of waste plastics while producing strong and durable pallets. Customers are very satisfied with our machines and services, and gave a high evaluation.
Get Support & Quotation