PalletMach Team Visited Customers in Malaysia and Italy
Last month, our team visited our customers in Malaysia and Italy, and received warm reception from our customers. We get a lot of up-to-date information from our customers, and we also give them a more intuitive understanding of what products and services we can offer.
Pallet industry in Italy
Italian customers are very interested in molded wood pallets and pressed pallet blocks. And Italian customers now have two factories, an idle factory plant, which is prepared for compressed wood pallets and pallet blocks project. Another plant is dedicated to recycling and repairing wooden pallets. We recommended leg nailer and
pallet nailing machine
to our Italian customers, to help customers improve production efficiency.
Pressed pallet block production line
is the most popular products in Italy. And our customers have abundant raw materials, which are the sawdust and leftover materials of the wooden pallet production line.
Moulded wood pallet blocks are been approved by Italian enterprises, and you can see the
European standard pallets
with everywhere.
But there are few enterprises of the production of moulded pallet blocks. And most of the pressed pallet blocks are from imports. Therefore, there is a lot of space for moulded pallet block machine in Italy market.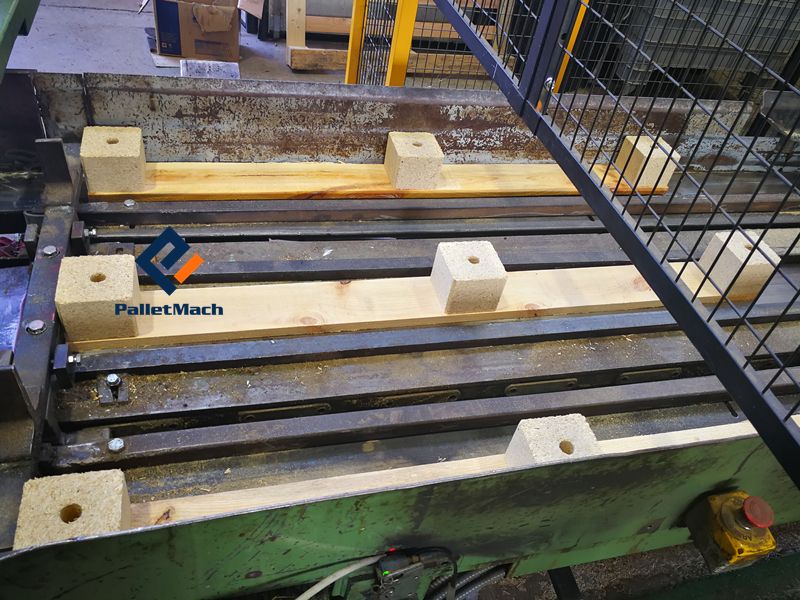 Pallet production factories in Malaysia
There are many pallet factories in Malaysia. But the entire pallet industry is still dominated by manual, so it is low degree of automation. There are fewer local workers and most pallet factories rely mainly on foreign labor. PalletMach can help our Malaysian clients to solve the labor force dependence, to carry on the mechanization transformation unceasingly, and to promote the production capacity and the corporate image.
Slotting depends on manual labor in most pallet factories, so the efficiency is very low. PalletMach pallet slotting machine to help customers to improve efficiency, and to increase the aesthetic degree of finished products.
The raw materials are still the main problems that our customers have to face. Because the timbers in Malaysia most are miscellaneous wood, hard and soft. They are difficult to nail. Mechanization, de-artificial, so that it is the inevitable trend of pallet production, which ensures workers operate all pallet machines more simple, and easier management.
There are rich local timber resources in Malaysia. But they have a variety of logs, hardwood and softwood. So they come up with relatively high requirements of pallet production lines. As a consequence, our pallet nailing machine can deal with to nail hardwood problems.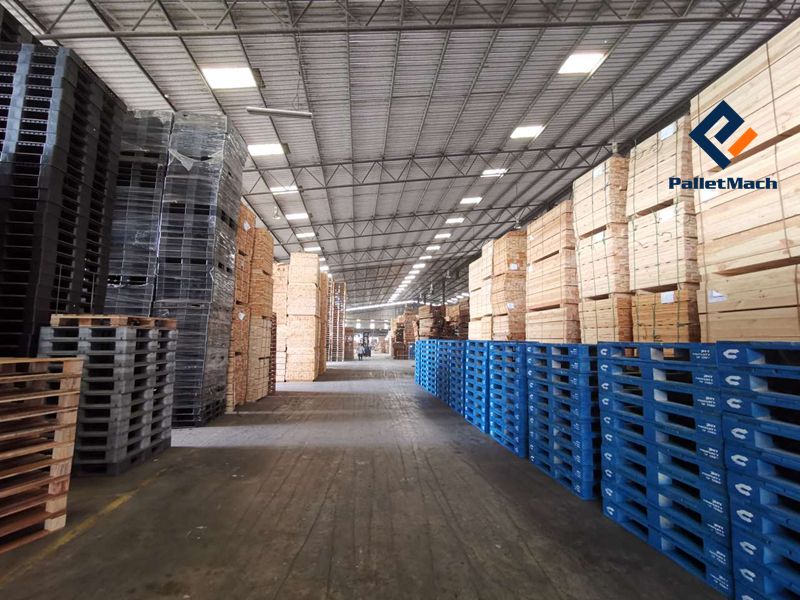 Pressed pallet blocks are also accepted and recognized in Malaysia's pallet market. And Malaysian customers are very satisfied with the finished pressed pallet blocks which produced by PalletMach
molded pallet block machines
.
We visited our customers to talk about the specific requirements of each customer face to face. If you want to learn more about molded wood pallet machine and pressed pallet block machine, please email us
sales@palletmach.com
.
Get Support & Quotation