Live stream demo of molded presswood pallet machine and core plug machine
Join us at 4:00 pm (Beijing Time, UTC+8) 25th May at Alibaba, YouTube, and Facebook by the links below. You will see that our representatives in reality operate the machines to produce presswood pallets and core plugs with raw materials.
The molded presswood pallet machine is mainly designed for producing presswood pallets by compression molding. A wide range of raw materials can be used for production such as waste wood, sawdust, wood chips, wood shavings, raw wood, burned wood, logs, wood board, tree branches, timber, wood planks, waste pallets, and so on. Other materials containing rich fiber also can be used for the production of pressed wood pallets, such as straw (wheat/corn), waste paper, bamboo, palm trees, coconut fiber, softwood, bagasse, miscanthus, and so on. The dimensions of the molds can be customized according to your demands on pallet size and specifications. The machine with one compression mold can produce 180 pieces of pressed wood pallet per hour maximally.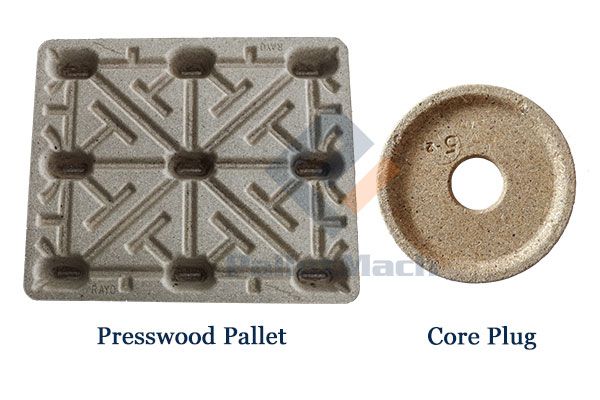 The core plug machine can be used to produce core plugs in various sizes. Similarly, compressed under high pressure and temperature in molds, the raw materials of the core plug are most the same as that of the presswood pallets.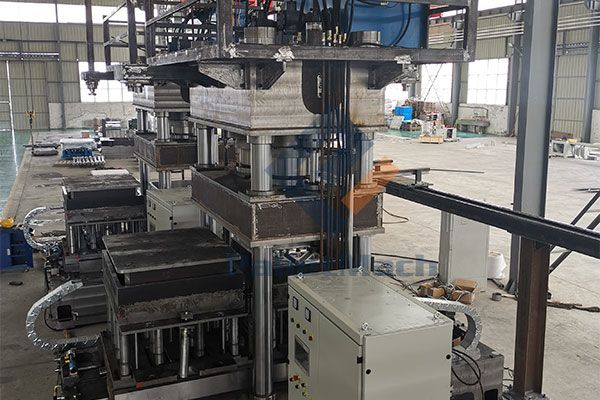 The machines significantly decrease the cost of raw materials by using waste wood, wood sawdust, wood shaving, wood chips, straw, coconut fiber, and other fibers. Meanwhile, they are highly automated. Only one or two working staff is enough to deal with the regular operations within the whole production line. Therefore, they are cost-saving for both laborers and raw materials. However, the final products are of high quality. The pressed wood pallets and core plugs are not only strong, stiff, and durable but also they are completely reusable and environmentally friendly.
PalletMach, a one-stop solution provider for the pallet manufacturing industry in China, has been devoted to pallet machinery manufacturing since 2010 with customers all around the world. Our machinery has been widely recognized by our clients in France, Finland, Spain, Greece, Turkey, Tunisia, Romania, Dubai, Ukraine, Mexico, Chile, Argentina, Peru, South Africa, Philippines, India, and Indonesia, and other countries and regions.
Get Support & Quotation