Holiday Notice of Dragon Boat Festival 2020
Dear Customers,
Thank you for visiting PalletMach website.
It is kindly informed that our company is scheduled for the 3 days' holidays. And the holidays are from Thursday, June 25th, 2020 to Saturday, June 27th, 2020 for Dragon Boat Festival (Duanwu or Tuen Ng Festival).
We will be back to work on June 28th, 2020 (Sunday). Sorry for anything inconvenient to you. Please feel free to contact us via [email protected] or +86 18521590671, if you have something urgent to get answer.
You may submit your inquiry through the online inquiry forms. We will respond to you as soon as possible. We apologize for the inconvenience this may take and thank you for your understanding. PalletMach wishes you and your families all the best and happy every day!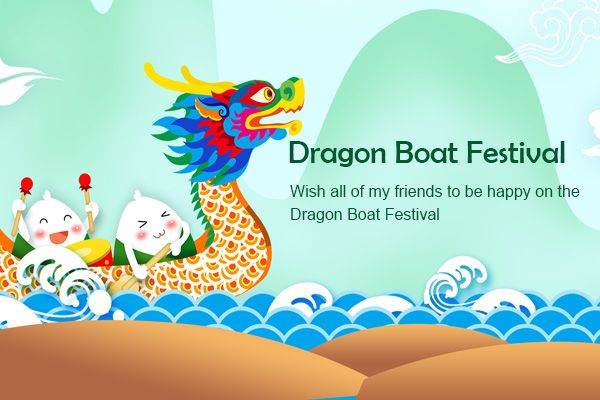 Dragon Boat Festival falls on June 25th, 2020 (Thursday). Dragon Boat Festival, also called Duanwu or Tuen Ng Festival, is a traditional holiday observed annually over 2,000 years in China to commemorate Qu Yuan (340-278 BC), an ancient Chinese patriotic poet. It occurs near the summer solstice. The festival now occurs on the 5th day of the 5th month of the traditional Chinese calendar, which is the source of the festival's alternative name, the Double Fifth Festival.
Dragon Boat Festival Facts
Chinese: 端午节[duān wǔ jié]
Date: 5th day of 5th lunar month
History: more than 2,000 years
Traditions: eating Zongzi (sticky rice dumplings), dragon boat race
History
Why is the Dragon Boat Festival celebrated?
With a history over 2,000 years, it used to be a hygiene day when people would use herbs to dispel diseases and viruses. However, the most popular origin is closely related to the great poet Qu Yuan in the Warring States Period (475 – 221BC). To engrave his death on the fifth day on the fifth lunar month, people celebrate the festival in various ways. Great people like Wu Zixu and Cao E also died on the same day, so in certain areas, people also commemorate them during the festival.
Traditions
Many traditional customs and activities are held on the specified day in China and even in neighboring Asian countries. Dragon boat racing and eating Zongzi are the central customs of the festival. In some regions in China, people also wear a perfume pouch, tie five-color silk thread and hang mugwort leaves or calamus on their doors.
Dragon Boat Festival is one of the most cultural background festival in Chinese traditional festivals. There are a lot of names about the Dragon Boat Festival. According to statistics, there are more than 20 names, such as Duan Fifth Festival(端五节), Duan Yang Festival(端阳节), Double Fifth Festival(重五节), ChongWu Festival(重午节), Tianzhong Festival(天中节), Summer Festival(夏节), May Festival(五月节), Calamus Festival(菖节), Acorus Festival(蒲节), Dragon Boat Festival(龙舟节), Bath Orchid Festival(浴兰节),Qu Yuan Day(屈原日), The Daughter's Festival(女儿节), Opening the Seventh(午日节),Di La Festival(地腊节), Poets' Day(诗人节), Dragon Day(龙日), the first seventh-day(午日),Fifth Egg Festival(五蛋节), and so on. Each name has a different legend.
Wish you and your families have a nice day!
Get Support & Quotation