Finnish Customer Came To Test Auto Presswood Pallet Production Line
Finnish customer came to test
auto presswood pallet production line
in September 15th, 2019. The Finnish customer visited our factory, who is familiar with China.
The company of our customer from Finland is committed to the work of environmental protection, research, and also has business in Chongqing, Kunming, Beijing, Guangzhou, etc.
Our Finnish customer has a lot of raw materials, such as waste wood chips, timbers, waste pallets, and so on. They must burn the wastes, if they do not make the pallets or other products. However, burning is not environmental, and they want to make the pallets, so they found us.
We began the first contact with Petteri in March, 2017. And Petteri had the first visit of our
presswood pallet machine
plant in July, 2017. When he came to our plant, we had visited our wood crusher, wood dryer and presswood pallet processing plant.
According to the requirement of the Finnish customer, the capacity is much higher, for 10 sets double-mould presswood pallet machine and 15 sets of other size moulds. The Finish customer tended to the 24 hours of presswood pallet machine, because they don't want the machine just stand there without working.
We tested the presswood pallet machine, and it was very successful. He was very satisfied. And we also visited the mould processing plant. Our Finnish customer wanted auto presswood pallet production line, because the high cost of labor. And auto wood pallet production line can lower the production cost.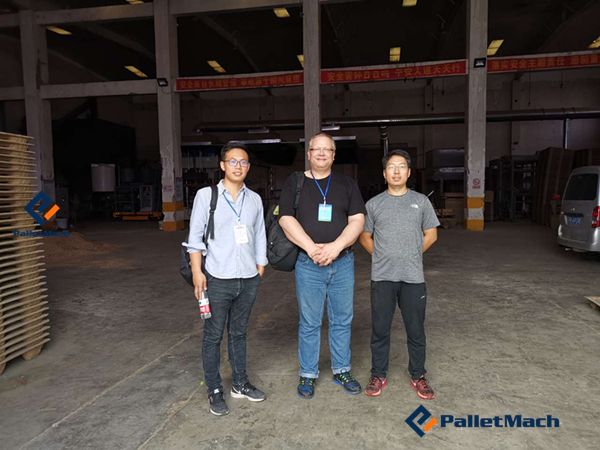 Advantages of auto presswood pallet production line:
High precision.
High durability.
High automation.
Better molds design.
Changing the waste to treasure.
Finished pallets: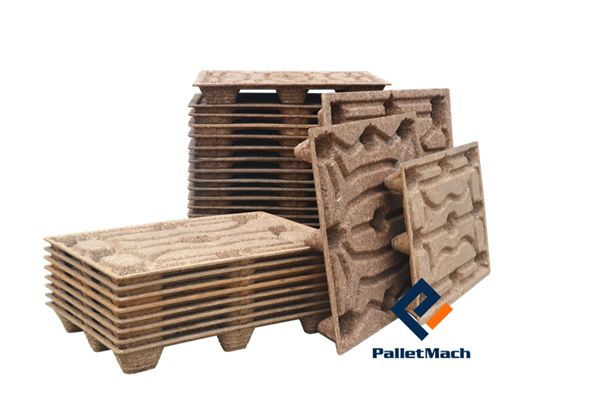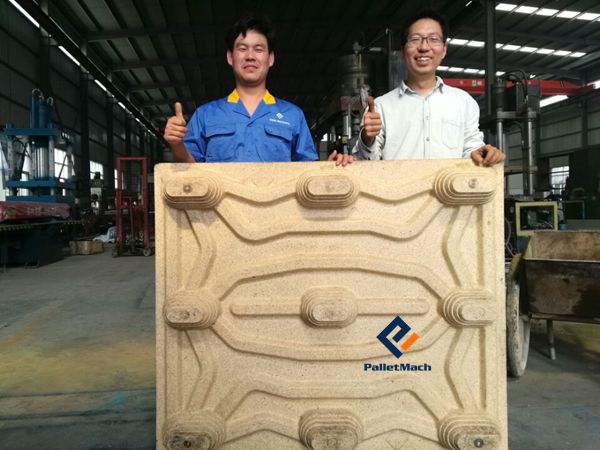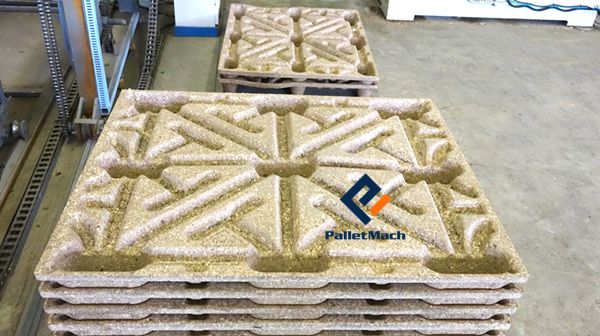 Final presswood pallet features
1. Low moisture content and constant intensity and rigidity. Wood pallet is non-hygroscopic and no deformation in the course.
2. Stable dimension and no distortion and warping.
3. High precision size and light weight. It is specifically designed reinforcing rib that ensures the intensity and production accuracy.
4. Rounded design to prevent goods damage in the packaging and transportation process.
5. Stacking type. A lot of pallets can be stacked together and the height of the 50 pieces of pallets is about 7 feet.
6. Free fumigation and popular in the import and export transportation.
Auto presswood pallet production line is the featured product of PalletMach. Besides, PalletMach is devoting to provide logistics pallets overall solution, and also is committed to the pallets of fully automated production monitoring, which improve production efficiency and save production costs.
More information about auto presswood pallet production line, please contact us sales@palletmach.com.
Get Support & Quotation