The Indonesian Wooden Pallet Production Line was Delivered Today
The
wooden pallet production line
produced by PalletMach factory for Indonesian customers was shipped smoothly today. Before shipment, we test the wooden pallet production line, which can produce high-quality wooden pallets.
The customer is a professional wooden pallet manufacturer, mainly used to produce European wooden pallets, Previously, the traditional manual nailing method has been used to produce wooden pallets. With the continuous expansion of the factory, the wooden pallets produced gradually cannot meet the market demand. The speed of workers nailing directly with nail guns is relatively slow. Orders for pallets could not be produced in time. At the same time, due to the continuous increase in labor in Mexico, the cost of producing wooden pallets in factories has also increased. The traditional way of nailing is tiring, and young people are unwilling to engage in this industry, making it more and more difficult to recruit workers. So the customer wants to buy an automatic wooden pallet production line to reduce labor costs and expand the production capacity of wooden pallets.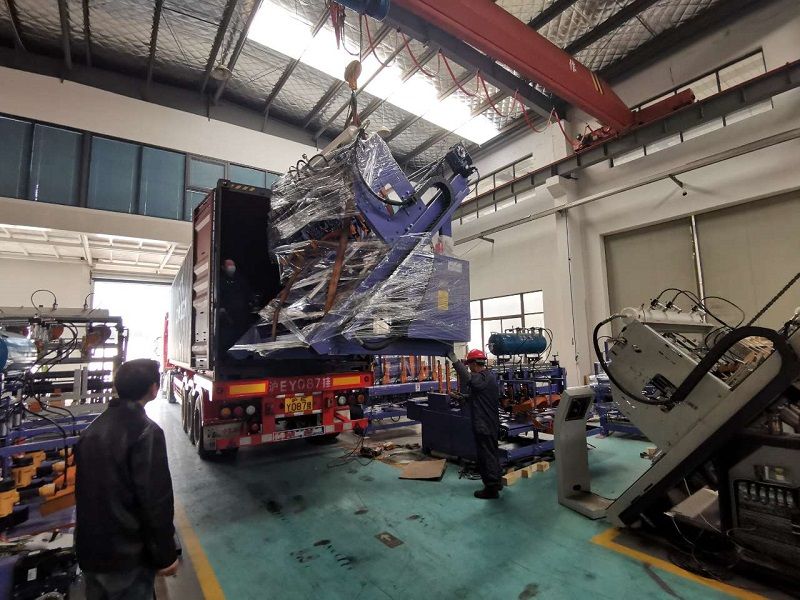 The customer searched online for the wooden pallet production line he wanted to buy, and learned about us through our facebook. The customer wanted an automated wooden pallet production line,Send us an inquiry, and my engineer team will design a European wooden pallet production line according to the customer's needs, including pallet nailing machine,
pallet block machine
, cutting saw.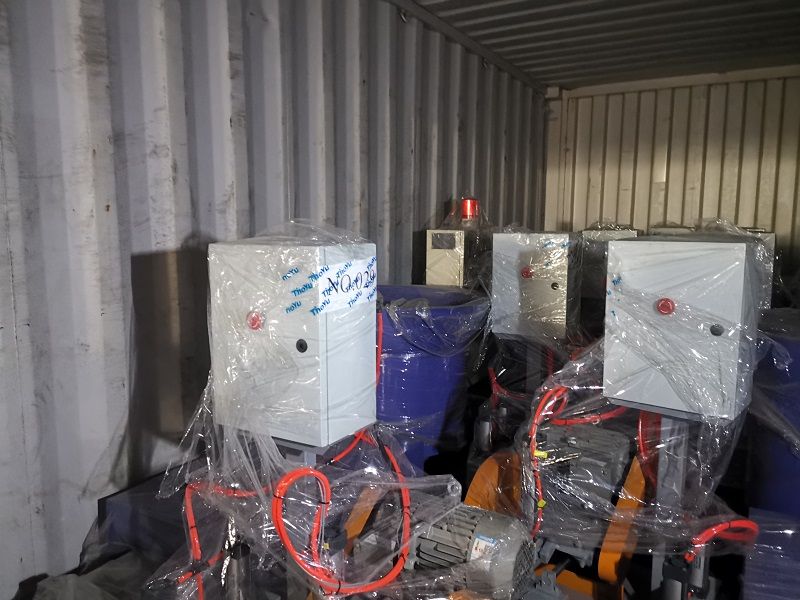 Our wooden pallet production line has the characteristics of safety and stability, various functions, simple operation and high productivity. This production line solves the problems of low work efficiency and unstable product quality in the manual production of wooden pallets, and can greatly improve production efficiency and reduce production costs. Our pallet production line adopts professional controller and customized supporting software, which is safe and stable in operation and high in production efficiency. The nailing part adopts a servo motor, and the operation precision of the machine is high, which can ensure the consistent size of the nails.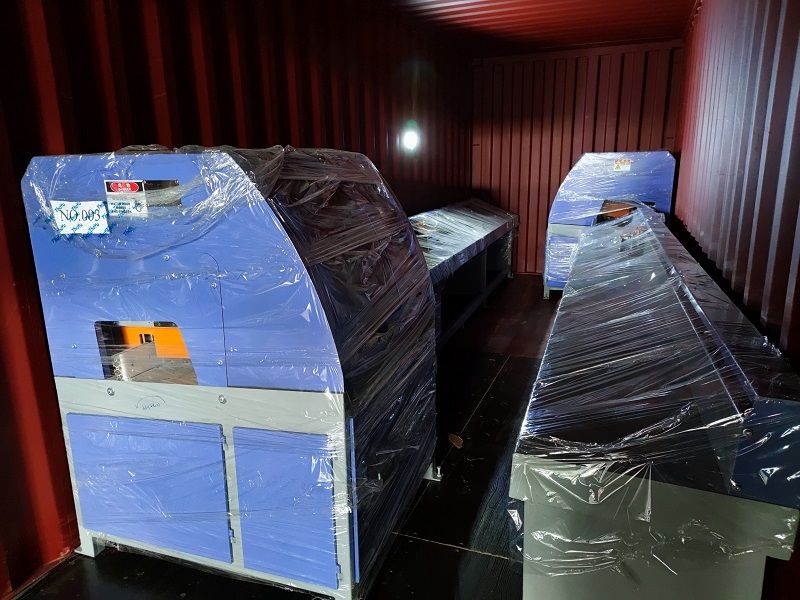 We are a professional wooden pallet machinery manufacturer. Can provide you with various wooden pallets, plastic pallets, molded pallet machines. If you have this demand, welcome to contact us.
Get Support & Quotation