PalletMach Helps Turkish Customers Expand Their Business
Ahmet's pallet production factory in Istanbul had been struggling to keep up with the high demand for wood pallets, which was a major concern for him as he knew it would affect his business growth. He needed an upgrade in equipment to increase his production capacity, and after weeks of research and consultation with industry experts, he finally decided to purchase a
compressed pallet production line
from Palletmach.
The equipment arrived on time, and Palletmach's team of experts worked tirelessly to ensure a successful installation. They also provided Ahmet and his team with thorough training and support to ensure that they could operate the equipment with ease.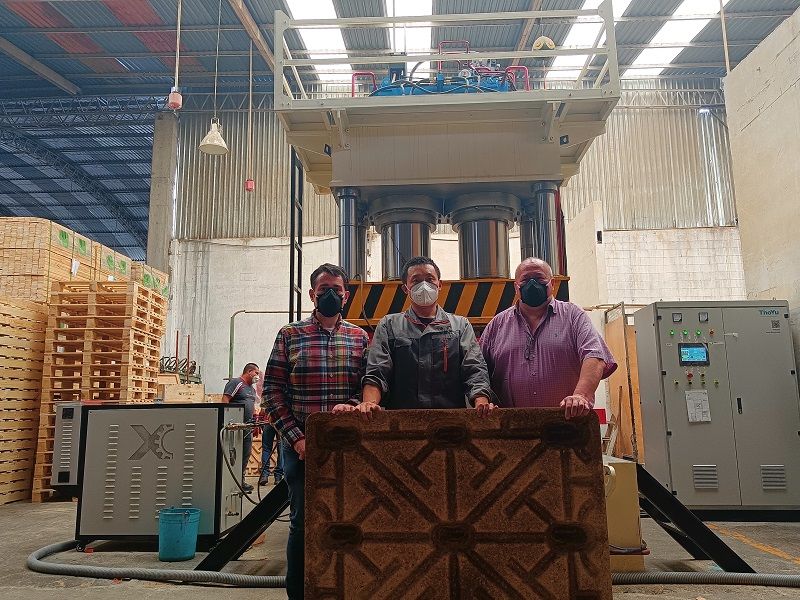 Ahmet was impressed with the quality and efficiency of the
compressed pallet production line
. The equipment was designed to use waste wood chips as raw material, making it both environmentally friendly and cost-effective. The new equipment was also highly efficient, allowing Ahmet to produce pallets at an unprecedented rate, resulting in higher profits.
With the new equipment in place, Ahmet's factory experienced a significant increase in production capacity, and he was able to meet the high demand for pallets from his customers. The quality of the compressed pallets was also exceptional, and his customers were impressed with the durability and strength of the pallets.
The compressed pallet production line proved to be a game-changer for Ahmet's business, especially during the busy season when his factory was overwhelmed with orders. The equipment performed flawlessly, and Ahmet was able to produce high-quality pallets at an unprecedented rate, much to the satisfaction of his customers.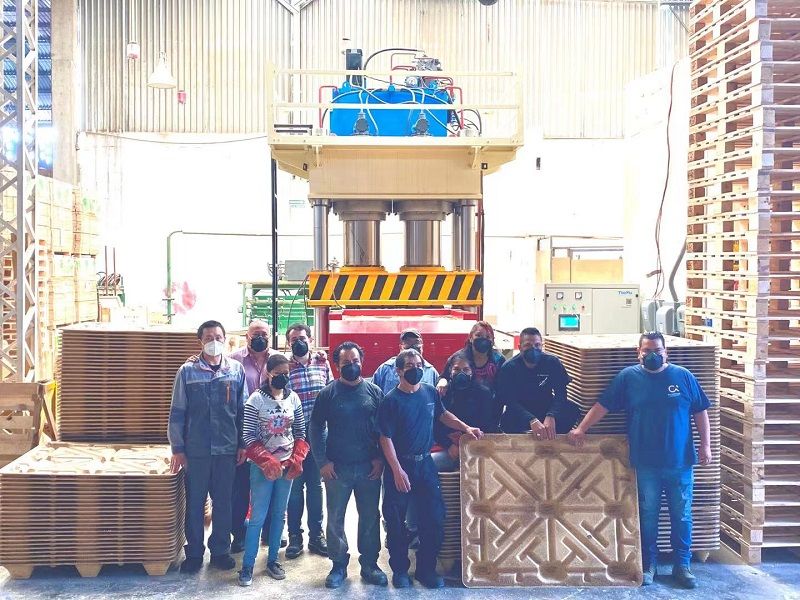 Ahmet was delighted with the performance of the equipment, and his business continued to grow and thrive. He was grateful for the partnership he had built with Palletmach, which provided excellent after-sales services and support. The partnership between Ahmet and Palletmach was more than just a transaction, it was a long-term relationship built on trust and mutual benefit.
In an interview, Ahmet said, "I am so glad I made the decision to purchase Palletmach's compressed pallet production line. The equipment has exceeded my expectations, and my business is stronger than ever. Palletmach has been an excellent partner, providing outstanding after-sales services and support."
Ahmet's story serves as an example of building strong partnerships in the industry. The success of his business is a reflection of his dedication and commitment to delivering high-quality products to his customers, supported by Palletmach's expertise and reliable equipment.
Get Support & Quotation