Join us and Get Coupon in Celebrating PalletMach 13th Anniversary
Dear Valued Customers,
We are thrilled to announce our grand 13th anniversary celebration, and we want to express our heartfelt gratitude for your unwavering support over the past 13 incredible years. To commemorate this special milestone, We provide each customer with a coupon that can be collected directly on the website, including huge discounts, come and find out more.
Coupon Collection Period: From July 15th to August 15th
Coupon Usage Period: From July 15th to August 31st
Spectacular Coupon Discounts :
$3,000 OFF on Consumption Over $100,000
$8,000 OFF on Consumption Over $300,000
$18,000 OFF on Consumption Over $800,000
$25,000 OFF on Consumption Over $1,000,000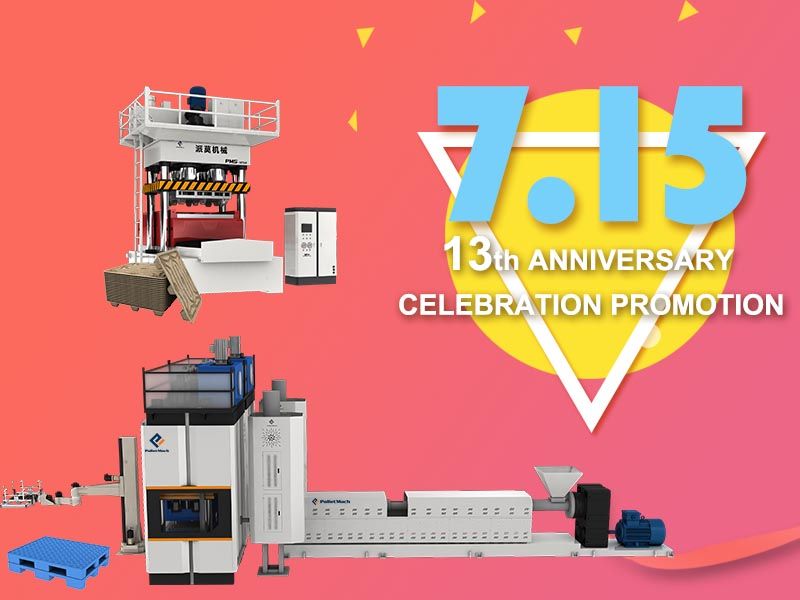 Once you've collected your coupons, you can redeem them for the incredible discounts on any eligible purchase within the specified usage period. At PalletMach, we firmly believe in fostering strong relationships with our customers. So join us in commemorating PalletMach's 13th anniversary and get this coupon. Don't miss this chance to elevate your production capabilities and take your business to new heights.
Thank you for being an integral part of our journey. We look forward to serving you with excellence for many more years to come.
Best regards,
The PalletMach Team
Get Support & Quotation