Presswood Pallet Press Machine Installation in Iran
Presswood pallet press machine installation in Iran takes about 10 days from 19th May to 31st, May.
The following is the pictures of press machine installation.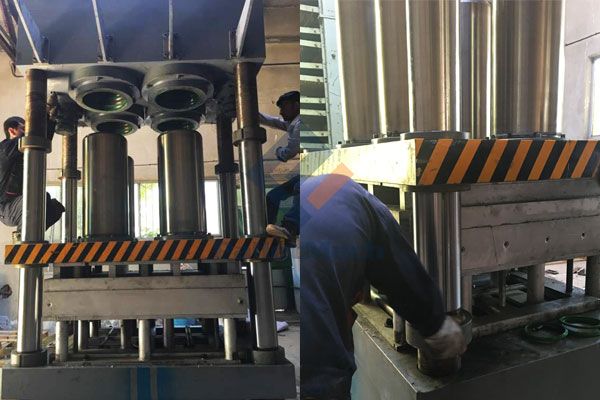 Our Iranian customer factory, manufacturing matches, has a history of 26 years. And they have another two factories in Tabriz city. Presswood pallet press machine project is not their main project. But they are considering the possibility of making some changes on their industry.
The raw materials for making press pallet is not perfect size. It is a little big. The pressing machine in their factory can work with two sizes (1300*1100 mm and 1200*1000 mm).
Presswood pallet press machine installation process is very smooth. But during testing, one big problem is that they cannot dry the raw materials to 5% moisture. So there are many failures when testing.
It is important that is the raw materials of making pallet must be dry enough. Otherwise the final pallet cannot be in good shape or even in one good piece. If not even worse, the pallet will stick on mold. It will be very hard to clear the mold then.
The testing of presswood pallet making machine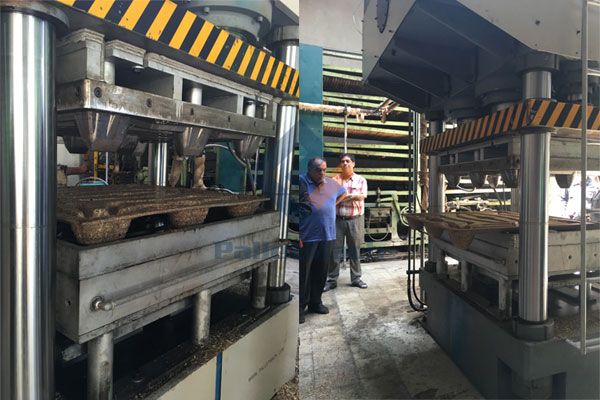 Anyway, the pallet was tested very successfully at last. And the presswood pallet press machine is operating normally. Hence, Iranian customer was very satisfied with the pressing pallet machine and the final pallet. The pallet pressing machine is now working well in their factory.
Final pallet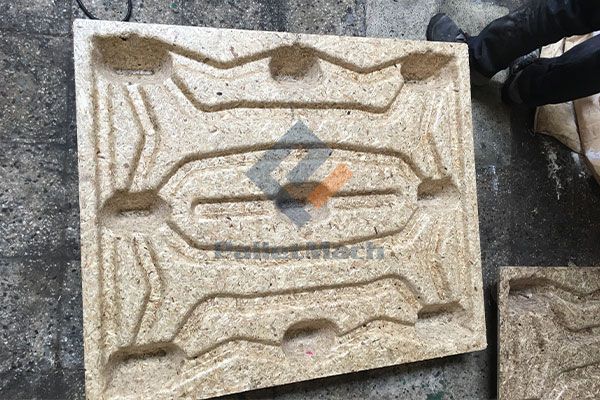 Presswood pallets are more and more popular around the world. They not only have nice appearance, but also have competitive advantages. Molded wooden pallets are cost-effective alternative to conventional heat treated wooden and plastic pallets. They are safe because of one-piece design with no nails or staples. Besides, they are made of waste wood, which is very environmental friendly.
In summary, presswood pallet press machine produced by PalletMach can press pallet with good quality. If you want to know more, please contact us.
Shanghai Pallet Machinery Co., Ltd
Contact: 0086 18521590671
Web: https://www.palletmach.com/
Email: sales@palletmach.com
Get Support & Quotation