Customers from Slovakia Visit Our PalletMach Company
PalletMach recently welcomed a group of customers from Slovakia to our factory. The customers were interested in buying a
compressed pallet production line
and wanted to learn more about the manufacturing process. The visit was a great opportunity for the customers to see the production process first-hand and gain a better understanding of the company's capabilities.
Upon their arrival at the factory, the customers were warmly welcomed by the PalletMach team. They were given a tour of the factory and introduced to the various machines and equipment used in the production process. The PalletMach team was happy to answer any questions the customers had and provided detailed explanations of the entire production process.
During the tour, the customers had the opportunity to see the production line in action. They watched as the raw materials were loaded into the machine and compressed into pallets. They were impressed with the speed and efficiency of the process and were pleased to see the high quality of the finished product.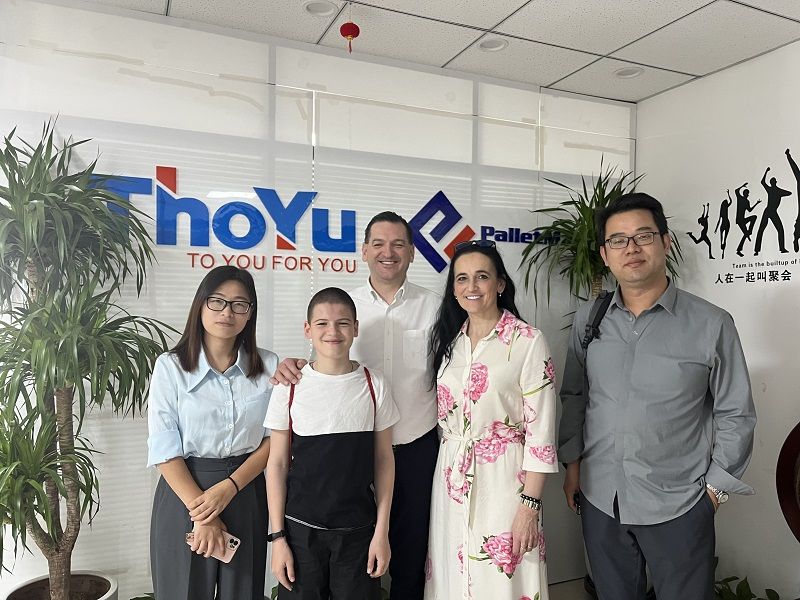 The customers were particularly impressed with the quality of the
compressed pallet production line
used in the production process. They noted that the machines were well-maintained and appeared to be of high quality. The PalletMach team explained that the machines were made using the latest technology and were designed to be both durable and efficient.
After the tour, the customers had a chance to sit down with the PalletMach team to discuss their needs and requirements. The team listened carefully to their needs and provided detailed information on the various models and options available. They also provided pricing information and outlined the benefits of each machine.
The customers were very pleased with the level of service they received from the PalletMach team. They noted that the team was knowledgeable, professional, and responsive to their needs. They appreciated the fact that the team took the time to answer all their questions and provide detailed information.
At the end of the visit, the customers expressed their satisfaction with the quality of the machines and the level of service provided by the PalletMach team. They will place an order for a compressed pallet production line and expressed their confidence in the company's ability to deliver a high-quality product.
The PalletMach team was thrilled to have the opportunity to host customers from Slovakia and to showcase their production capabilities. We take great pride in providing our customers with the highest level of service and quality products. We look forward to building a long-lasting relationship with the customers and helping them to grow their business.
Get Support & Quotation