EverPallet and PalletMach Seal Strategic Partnership for Enhanced Plastic Pallet Production
After a year of in-depth communication and professional technical exchanges, EverPallet, the Canadian plastic products giant, has finally decided to cooperate with PalletMach to successfully purchase a dual-station
plastic pallet press machine
and related equipment, marking PalletMach's further expansion in the international market.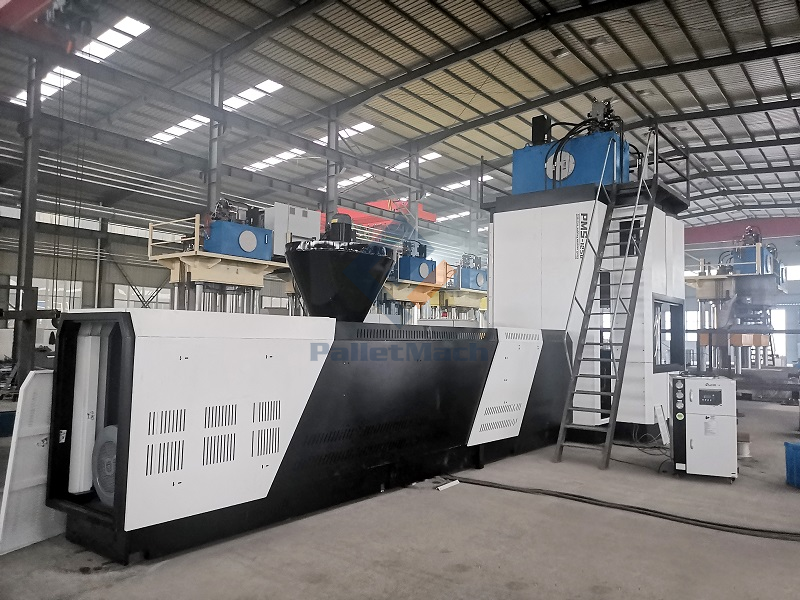 Established in 1999, EverPallet is a plastic pallet company that currently operates four
plastic pallet production lines
, leading the market share in the Canadian region. They have the production capacity and their own processing workshop capable of manufacturing the necessary plastic pallet molds. In this project, we primarily communicated and exchanged views with their CEO, Jersey. Jean informed us that due to the booming market, there was a need to further expand the production capacity of plastic pallets, necessitating the purchase of a dual-station plastic pallet press and a 20P water chiller. The pallet specifications are 1200*1000mm, with PE as the material.
The project commenced in 2022 when the client reached out to us through our official website. It took a total of one year from the initial contact to the payment of the deposit. We discussed and explored plastic pallet issues several times. Although we initially recommended the client purchase a single-station plastic pallet machine, the client wanted higher production capacity. Fully understanding and respecting the client's demands, we gradually transitioned to a dual-station plastic pallet press solution.
During this negotiation process, we ensured that every detail was meticulously thought over and discussed, from the technical specifications of the equipment to the delivery timetable, and even to the pricing and payment terms, We maintained a transparent and open communication channel.
We also utilized raw materials for testing to guarantee the product we offer meets EverPallet's high standards and expectations. In April 2023, we tested the raw materials provided by the client and were able to produce perfect plastic pallets, demonstrating once again our commitment and professionalism towards this project.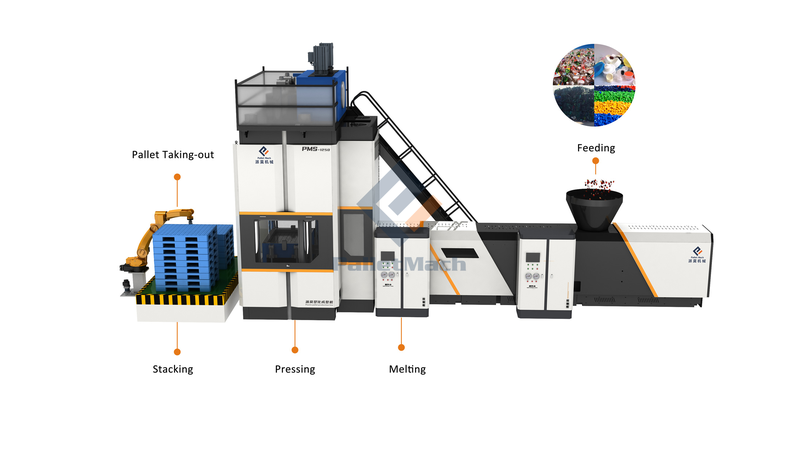 Finally, in July 2023, we successfully concluded the transaction. EverPallet chose to make the payment through Alibaba, and we offered the client a discount of 2,000 USD, reflecting our long-term investment in the project and the trust relationship we built throughout the process.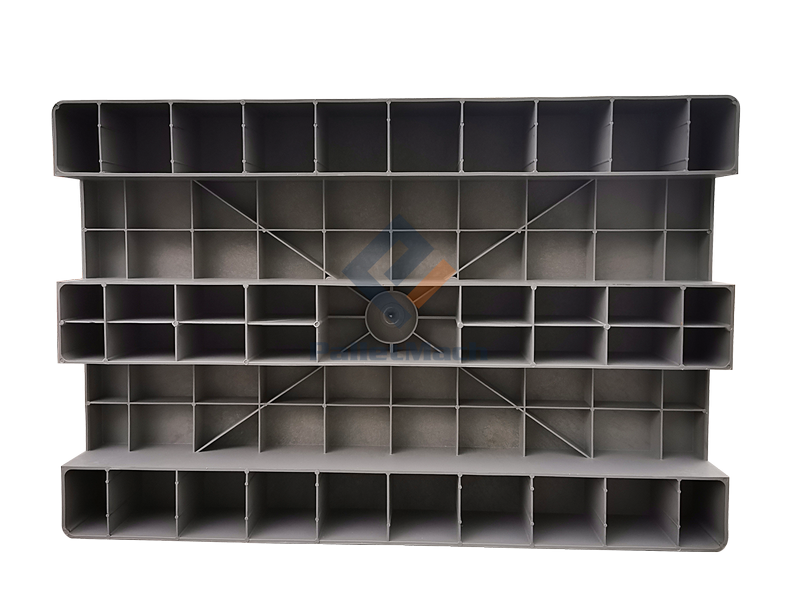 We are proud to have successfully collaborated with EverPallet. We look forward to seeing our plastic pallet press succeed on their production line. We also hope to collaborate closely with more international clients in the future, jointly promoting the progress of the plastic products industry.
Get Support & Quotation